After an exhausting 4-leg flight spread over 2 days from San Francisco to Frankfurt to Moscow to Dubai to Karachi, I finally made it — AND my baggage managed to show up with me, which was more-than-half unexpected.. (that story deserves its own post!)
Instead of resting, like most people would do, I was picked up by a good friend's uncle and proceeded on with a 12-hour 'tour' of Paksitan's huge powerhouse.  I had tons of things I wanted to see, especially architectural marvels from the British-Raj era, but with the heat hovering around 100 degrees, and my exhaustion hovering around 100%, I was just happy to finally be here.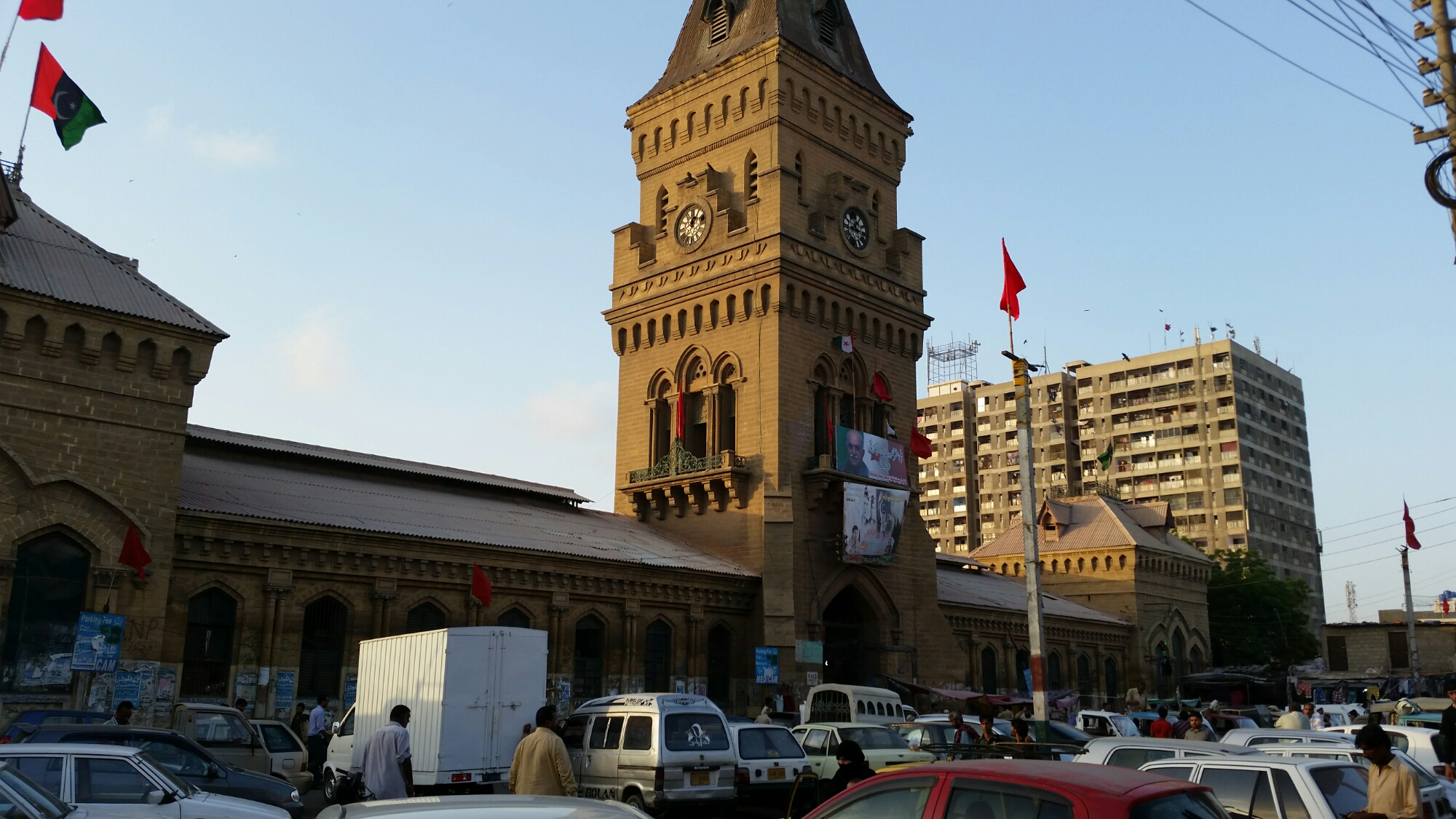 Yes, I did in fact see many of the sights that make Karachi an architecture and history-lover's dream — but that's not what drew me in.  It was the purely authentic experience of being guided around town by 3 incredibly hospitable locals — not tour guides.
My first stop was my friend's uncle's house in one of Karachi's residential neighborhoods, where I spent some time in his home with his lovely family who were so gracious and happy to meet me, even though we could only communicate with a few words.  One thing is clear — they do not get a lot of tourists here!  I saw not one other tourist the entire day.  To emphasize the point, the immigration official asked me what I was doing in Pakistan, to which I replied "just visiting" — to which she then responded almost confused but with a genuine smile, "Visiting?  Oh really?  Welcome to Pakistan!"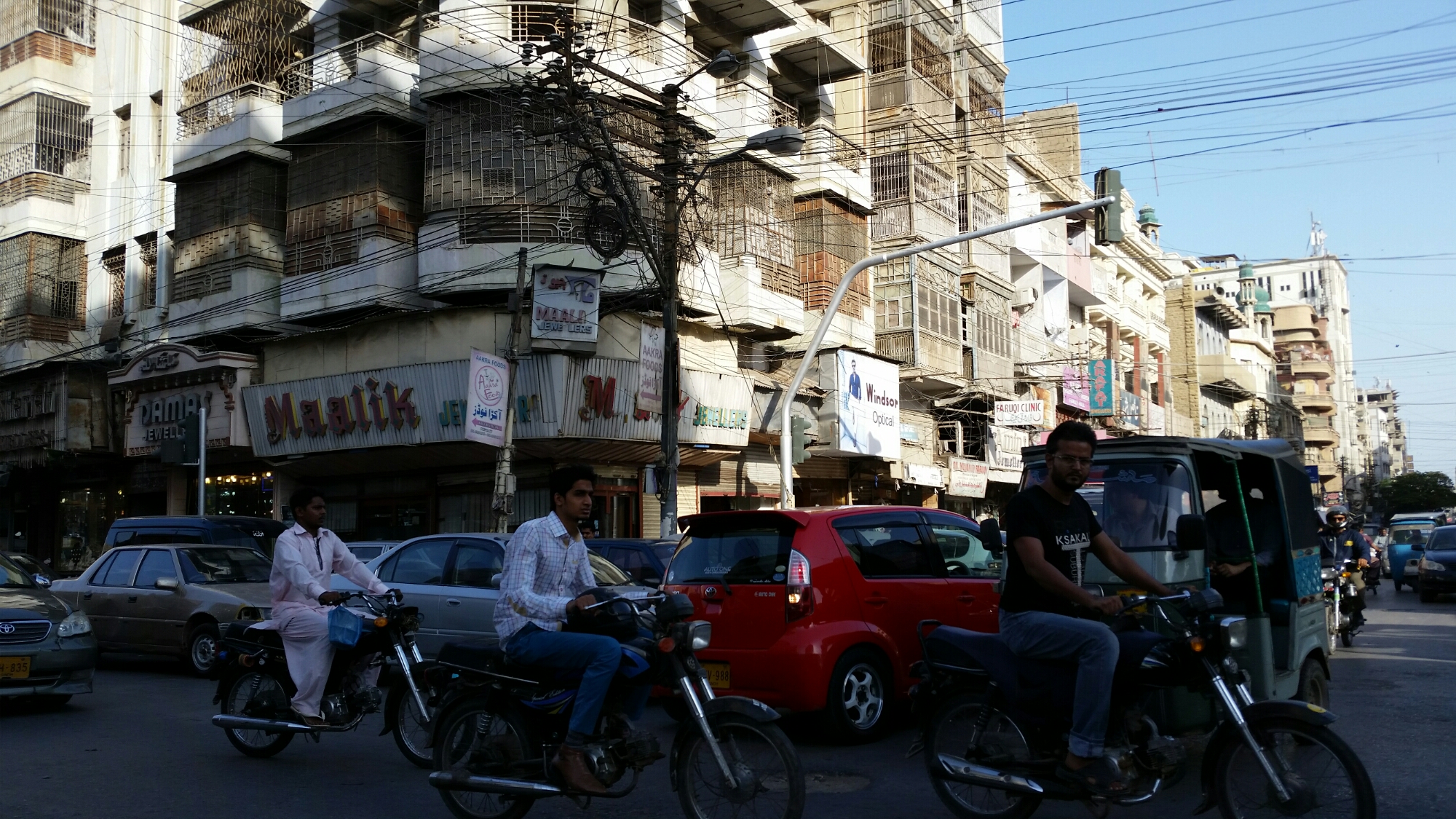 In just 12 hours, thanks to my new friends, I had a truly enriching, and very local Karachi experience – I chewed paan and learned how to spit it out the window of the car correctly, ate spicy beryani at a hole-in-the-wall place downtown, feared for my life dodging bikes, rickshaws, and crazy drivers while crossing the chaotic streets, had arguably the best 'pista' (pistachio) ice cream in Karachi at Peshawari (est. 1948!), got fitted for a shalwar kameez at a tailor shop (which sadly I couldn't buy since it wouldn't be ready before I left Pakistan), had some broasted chicken at the very popular "Jan's" (think Pakistani KFC but far better!), watched vendors squeezing oil out of almonds at the Empress Market, cooled down on the upper terrace of the swanky Ocean Tower Mall with some hot chai, bought too many bags of "nimko" at their favorite nimko shop, and drank some extremely refreshing freshly-squeezed-while-you-watch sugar cane juice from another vendor outside the beautiful and massive Karachi Municipal Corporation building.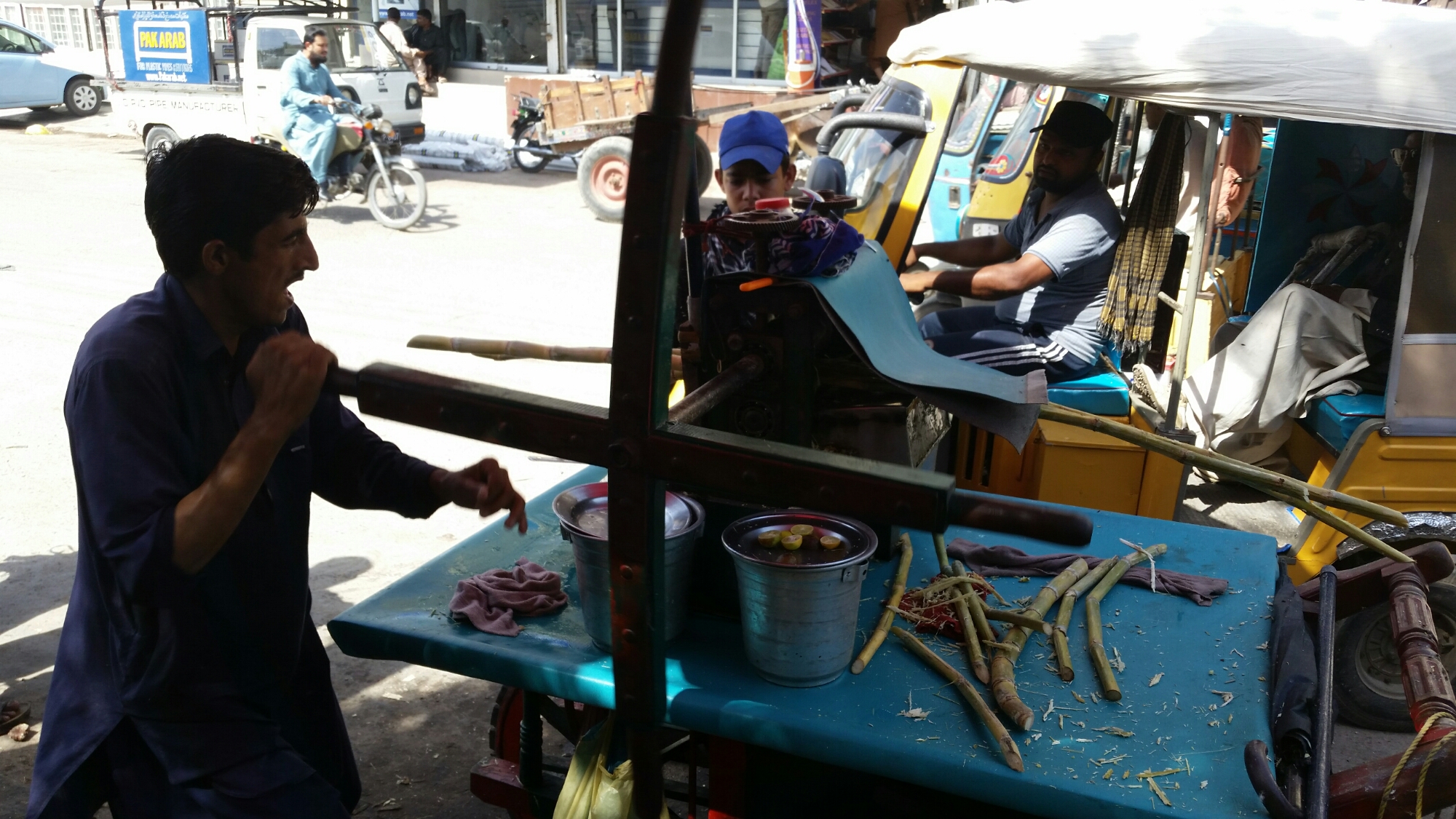 This was just the first day of my crazy 3-week trip through Pakistan, Iran and the Caucasus, but it proves what I always tell people – no matter what you plan to do when you get somewhere, you should also plan to throw those plans out the window if you are lucky enough to have the chance to get to know a place on an utterly different level.  In Karachi, I got that chance.
It's not about the sights or the buildings or the places to check off your list — it's really ALL about the experiences.  And especially about the friendly people who you meet along the way that help guide you to them.  🙂