Esfahan. Finally. This is the real reason I am here in Iran. After years of dreaming about visiting this city, I am actually here, and I couldn't be more excited. The ruins of Persepolis were absolutely fascinating, and I'm sure that the big city sights and sounds of Tehran will be exhilarating, but it is Esfahan's rich history and architectural wonders that made me long so deeply to visit this country.
Esfahan's nickname, 'Nesf-e Jahan', or 'Half the World', is a fitting one for a city which possesses such exquisite monuments to rival the likes of Rome, Istanbul, Paris or Athens. And rightfully so. Walking around and exploring the city's marvels, I kept asking myself, "Am I really, actually here?". It's that kind of place.
My guide Ahmad and I began the day at the Hasht Behesht Palace, where we happened to meet Zahra, an Iranian girl from Mashhad, Iran's second largest city. We ended up somehow spending the entire day together, laughing while taking selfies everywhere we went. We each only spoke a few words in each other's language, so Ahmad served as our constant interpreter. 'Selfie', however, needed no translation. And this girl was the queen of selfies.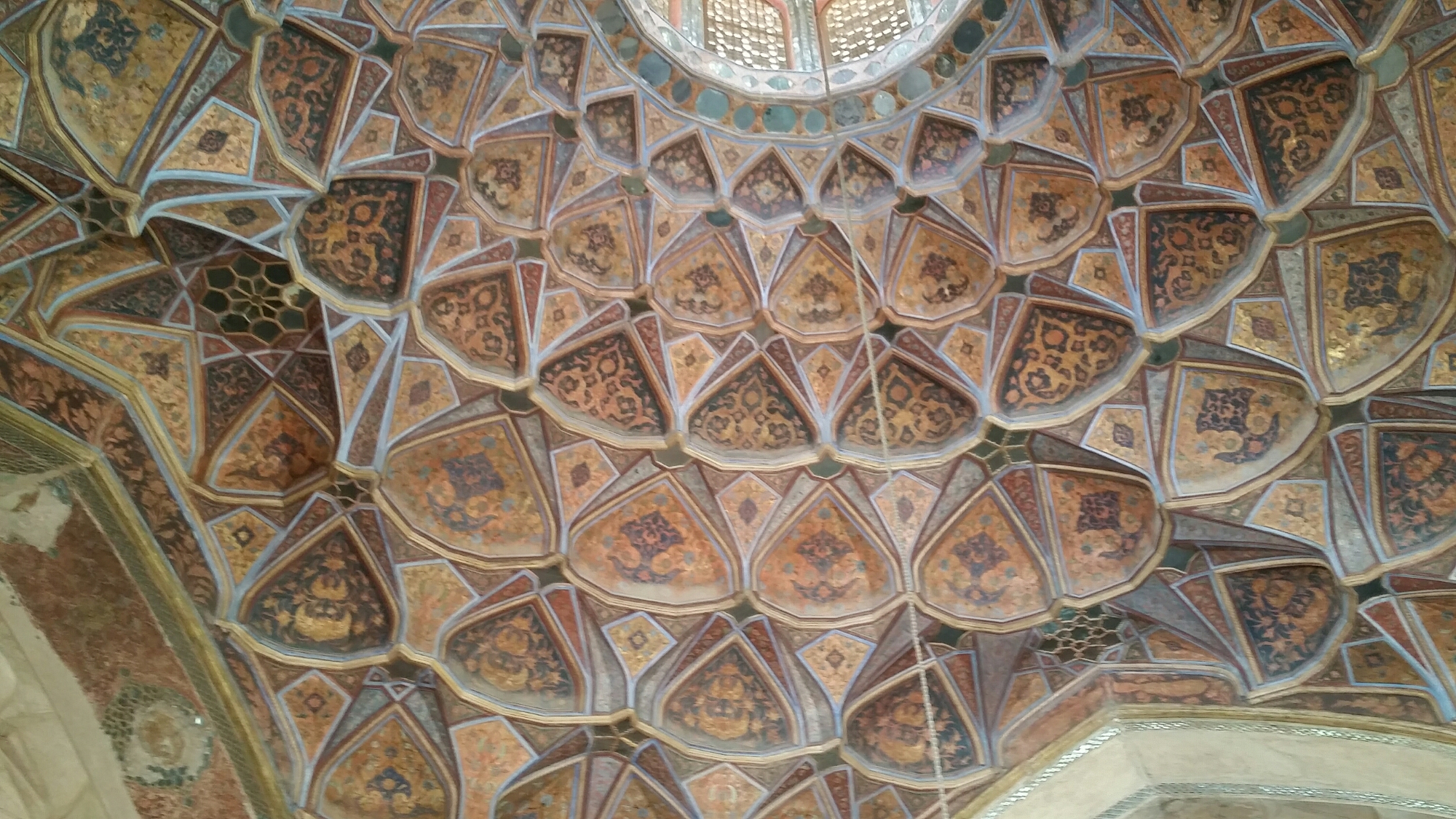 After taking a few more selfies at the beautiful Chehel Sotun Palace, we approached Esfahan's masterpiece, Naqsh-e Jahan Square, the second largest in the world after Beijing's Tiananmen Square. The extraordinary beauty of it lies in the combined grandeur of its famous trio of monuments – the Masjed-e Shah, Masjed-e Sheikh Lotfollah, and the Ali Qapu Palace. The square was undeniably the highlight of this entire trip – and mind you, I'm saying this only 5 days in with 16 left to go. That's how amazing it is. Look at the pictures, but they won't do it any justice. The intricate tile, paint and plaster work will blow your mind. You have to come here to see it. Just ask Ahmad how hard it was to pull me away from the interior of the Masjed-e Shah's dome – I didn't want to leave!
After more than an hour sketching the Masjed-e Shah in the scorching afternoon sun, it was time for a break. We had lunch at a traditional restaurant serving delicious Esfahani beryani, and finished it off with some classic Persian tea, without which no meal in Iran would be truly complete. But this was not just tea – it can only be described as a tea 'dessert platter', complete with various forms of sugar, including rock candy stirrers and 'ghaz', Esfahan's famous nougat candy made with pistachios and rose water.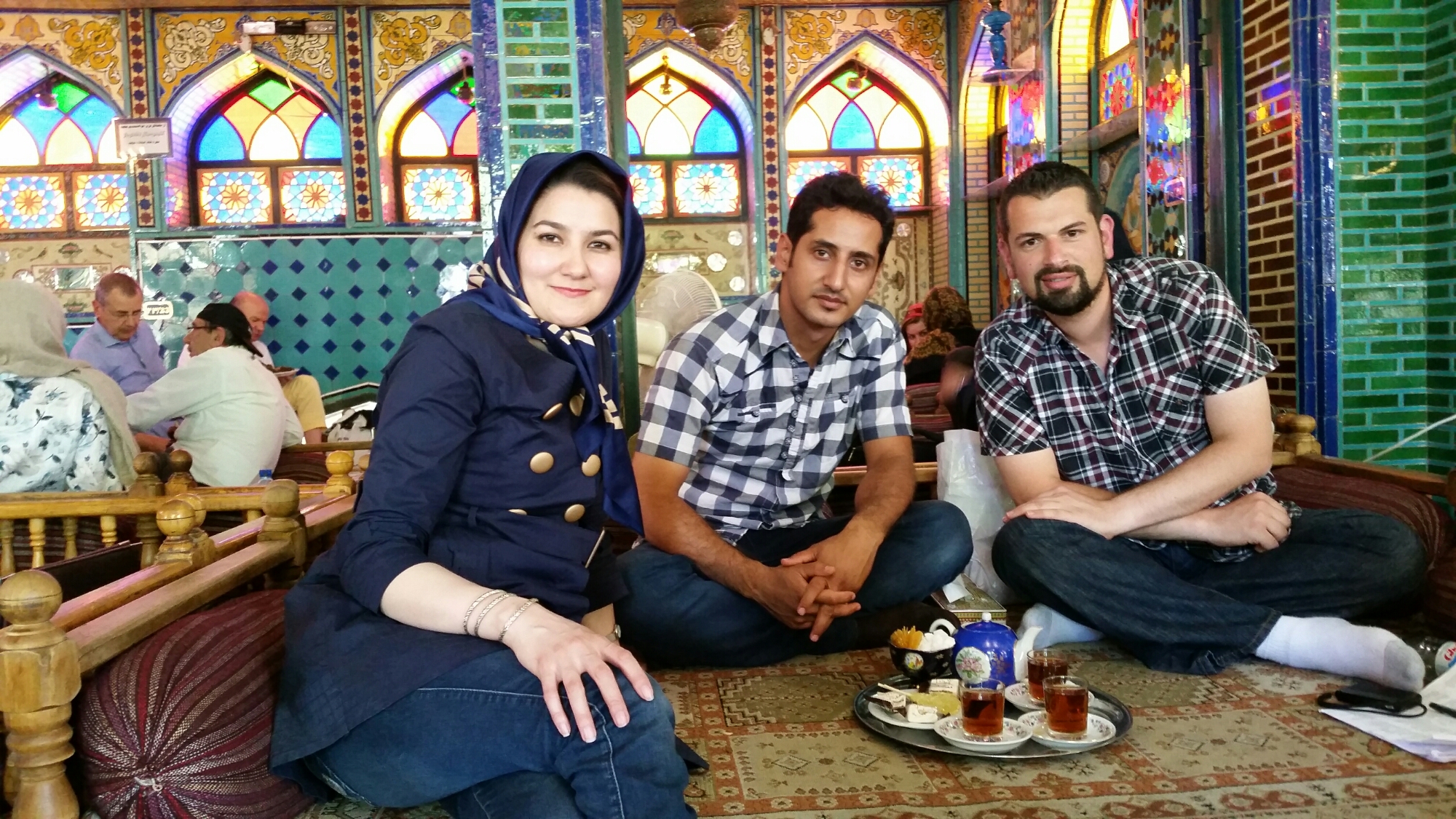 In Esfahan's bustling Bazar-e Bozorg, I (easily) resisted the urge to buy a gorgeous $5000 (!!!) carpet that caught my eye, and bought a few boxes of ghaz to take home for family and friends to try. Later, we visited the magnificent fresco-covered walls of Vank Cathedral in Jolfa, Esfahan's Armenian quarter. Craving coffee after 5 days of withdrawal, we relaxed with a cappuccino at one of Jolfa's many cafes. It was a treat in a country where tea is king, and coffee is… well, hard to find.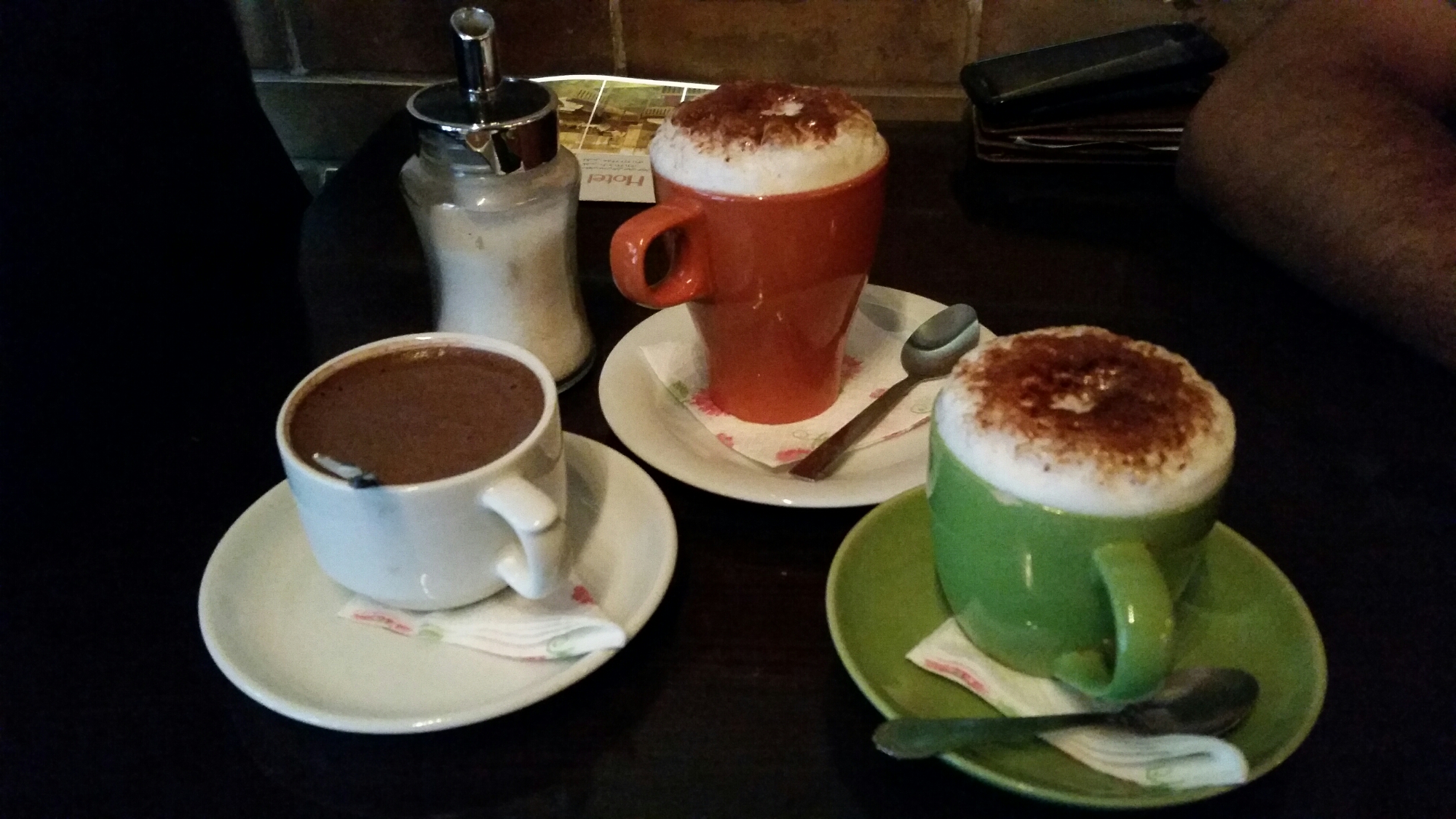 After more than 12 hours of exploring the delights of Esfahan, we should have been tired – but the caffeine must have kicked in, and soon we were on our way to the Pol-e Si-o-Seh, one of many famous bridges spanning the Zayandeh River. The sun had just set and the beautifully-lit bridge was full of people walking across it and enjoying the views. The swarms of mosquitoes hovering around the river's edge made it especially difficult for our selfie-taking, but we persevered and managed a few.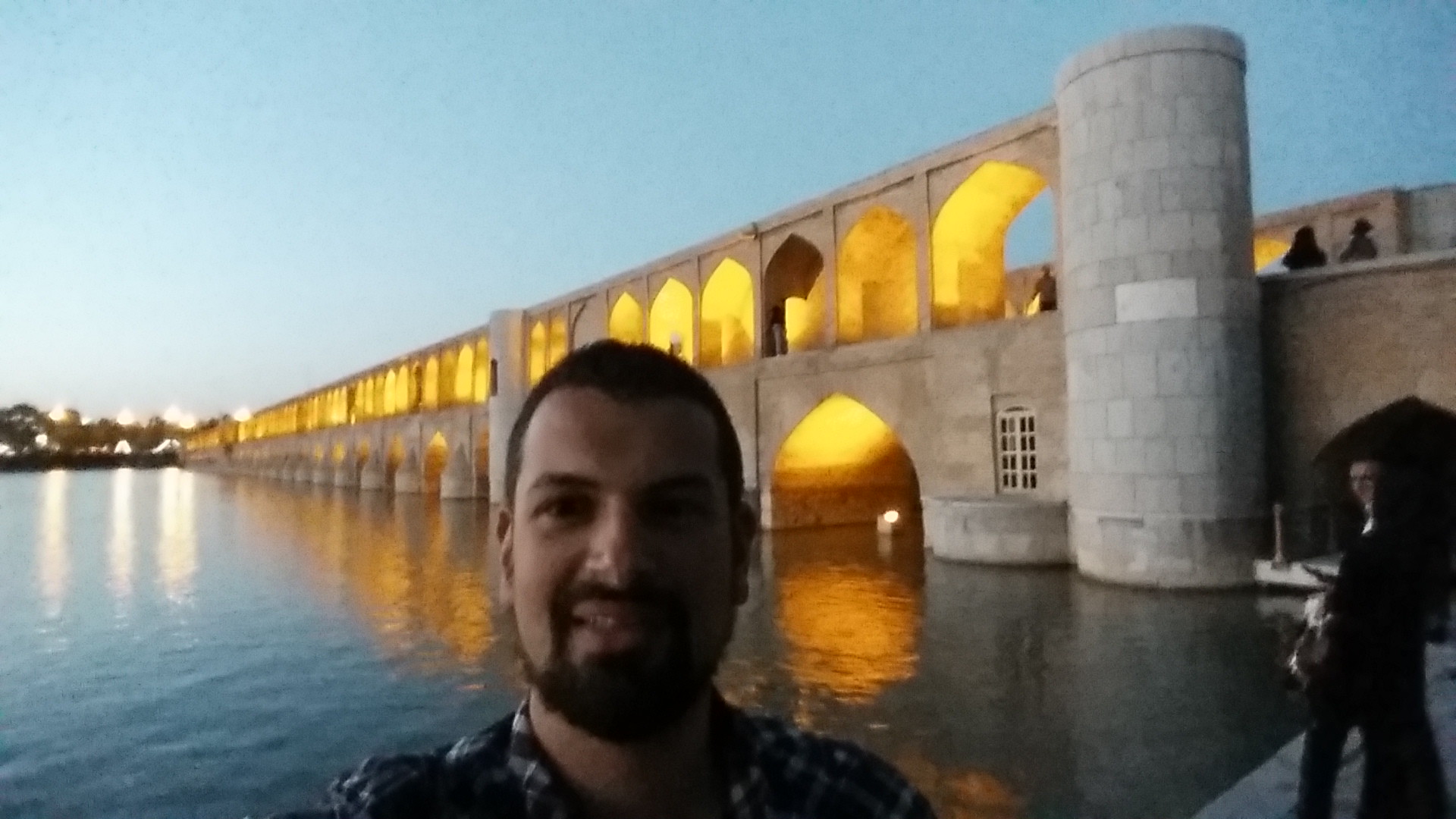 And now that the hungry mosquitoes had had their dinner, it was time for us to have ours, and we decided on the revolving restaurant at the top of the Aseman Hotel, where our new friend Zahra was staying. She invited us up to her room for tea after dinner, but a firm 'no' from the hotel's reception desk brought us back to the reality of the current Iran. This kind of thing, though completely innocent, was strictly forbidden. Shaking it off, we took a few more selfies together and said 'khoshbakhtam' (nice to meet you) and 'khoda hafez' (goodbye). After 14 hours and no after-dinner tea, now we were truly exhausted.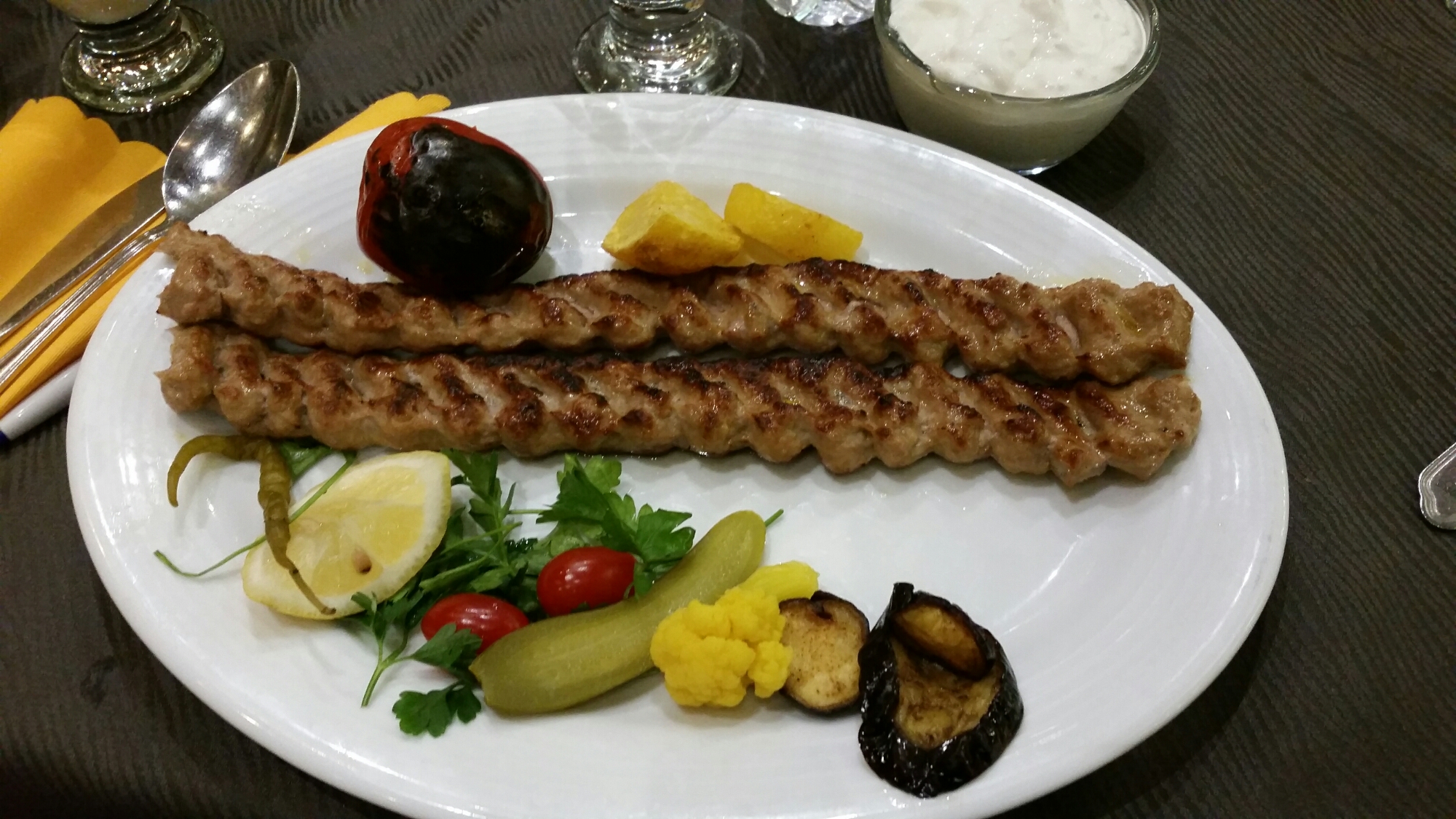 Barring the mosquitoes and hotel reception, it was a perfect day in Esfahan, and far better than I could have imagined, even after so many years of anticipation. New friends, great food, and truly awe-inspiring sights. With so much to see, do, taste and experience in Esfahan – it's hard not to feel like you've just visited half the world!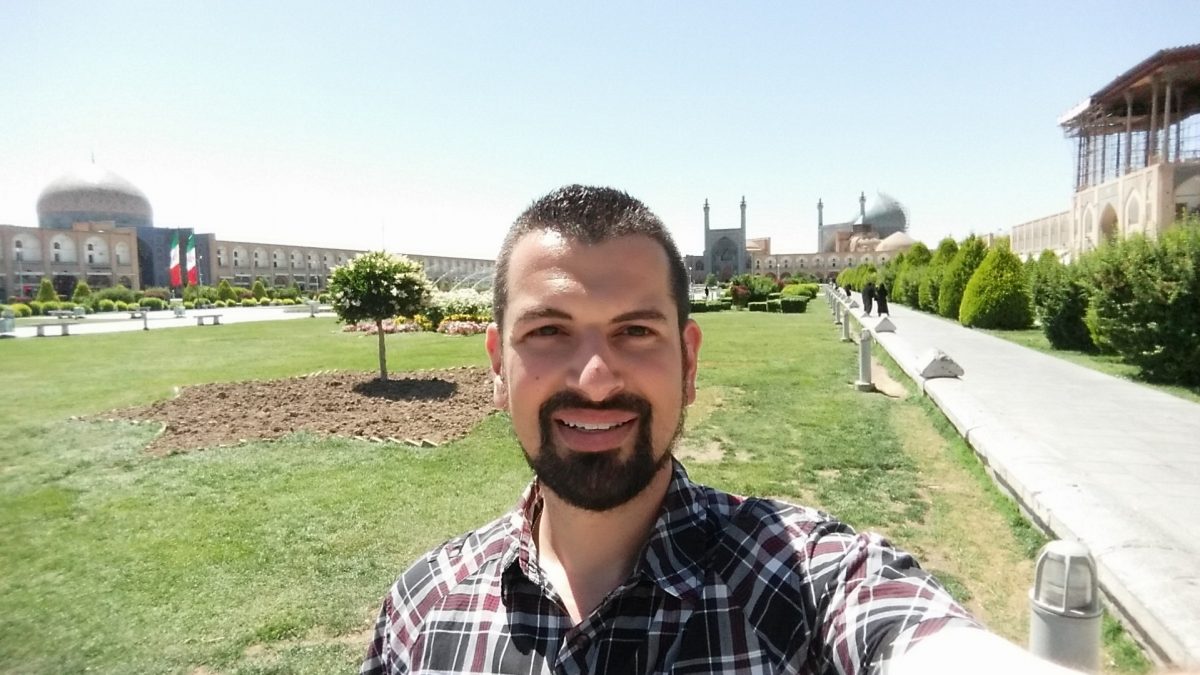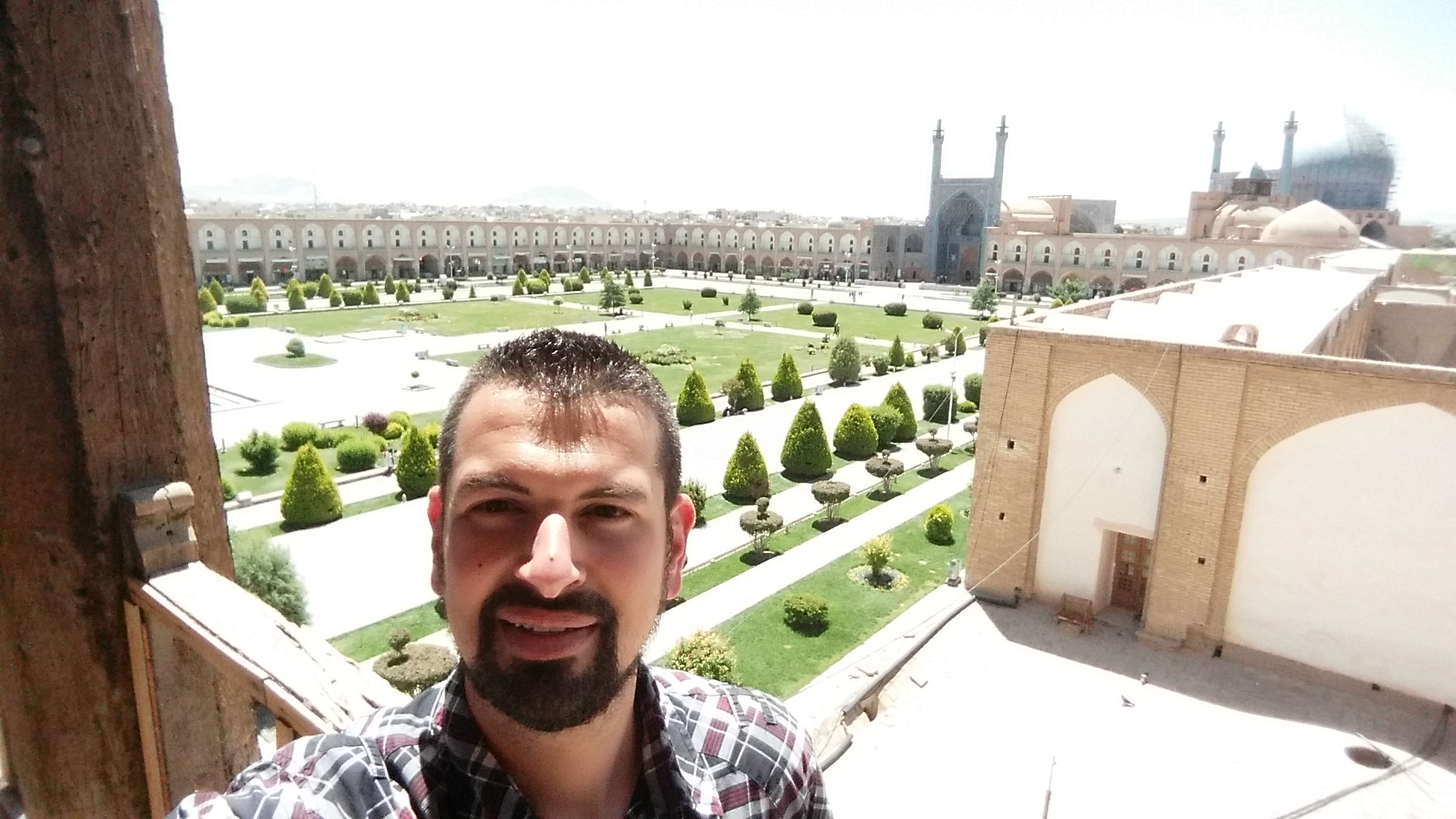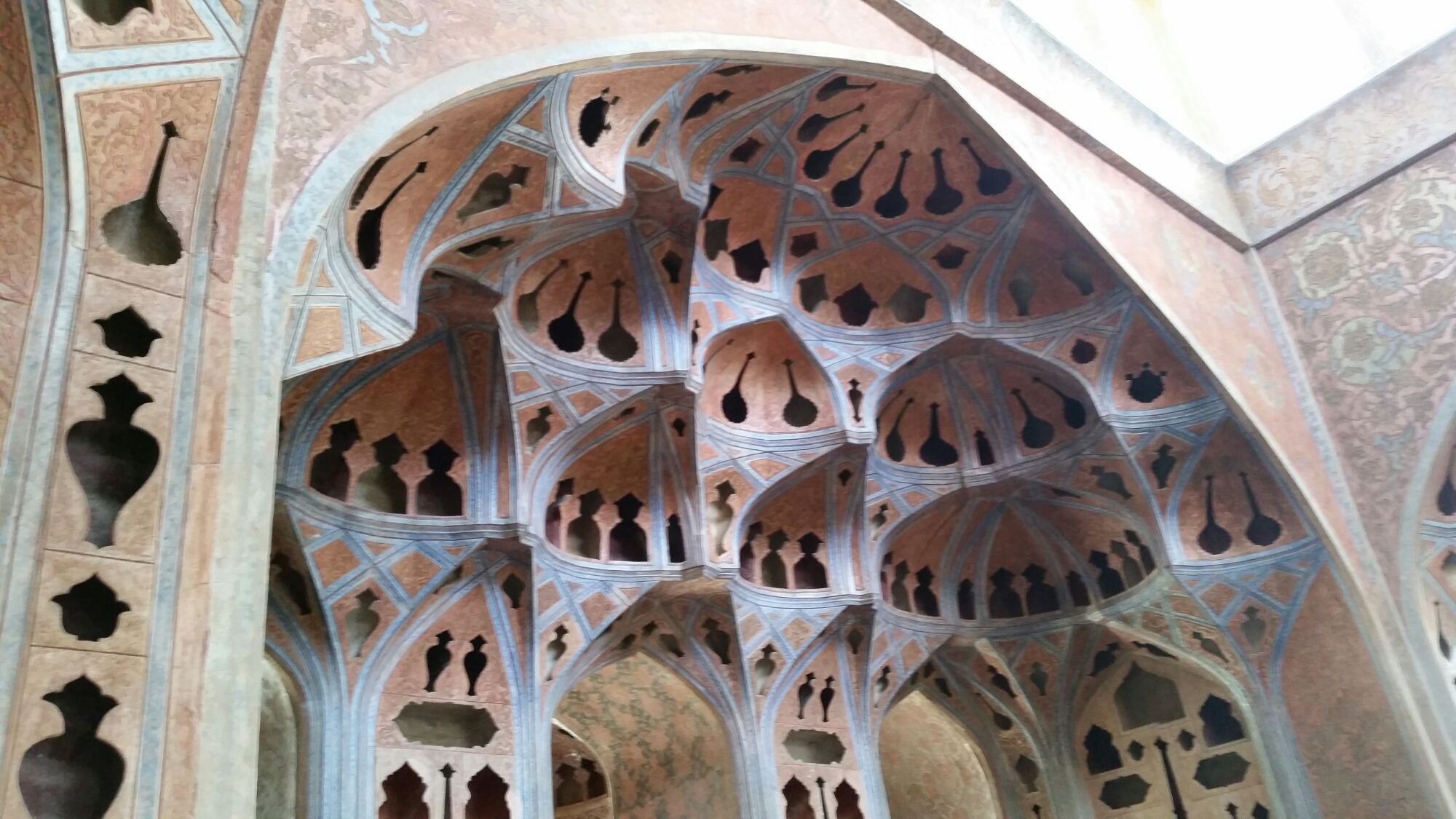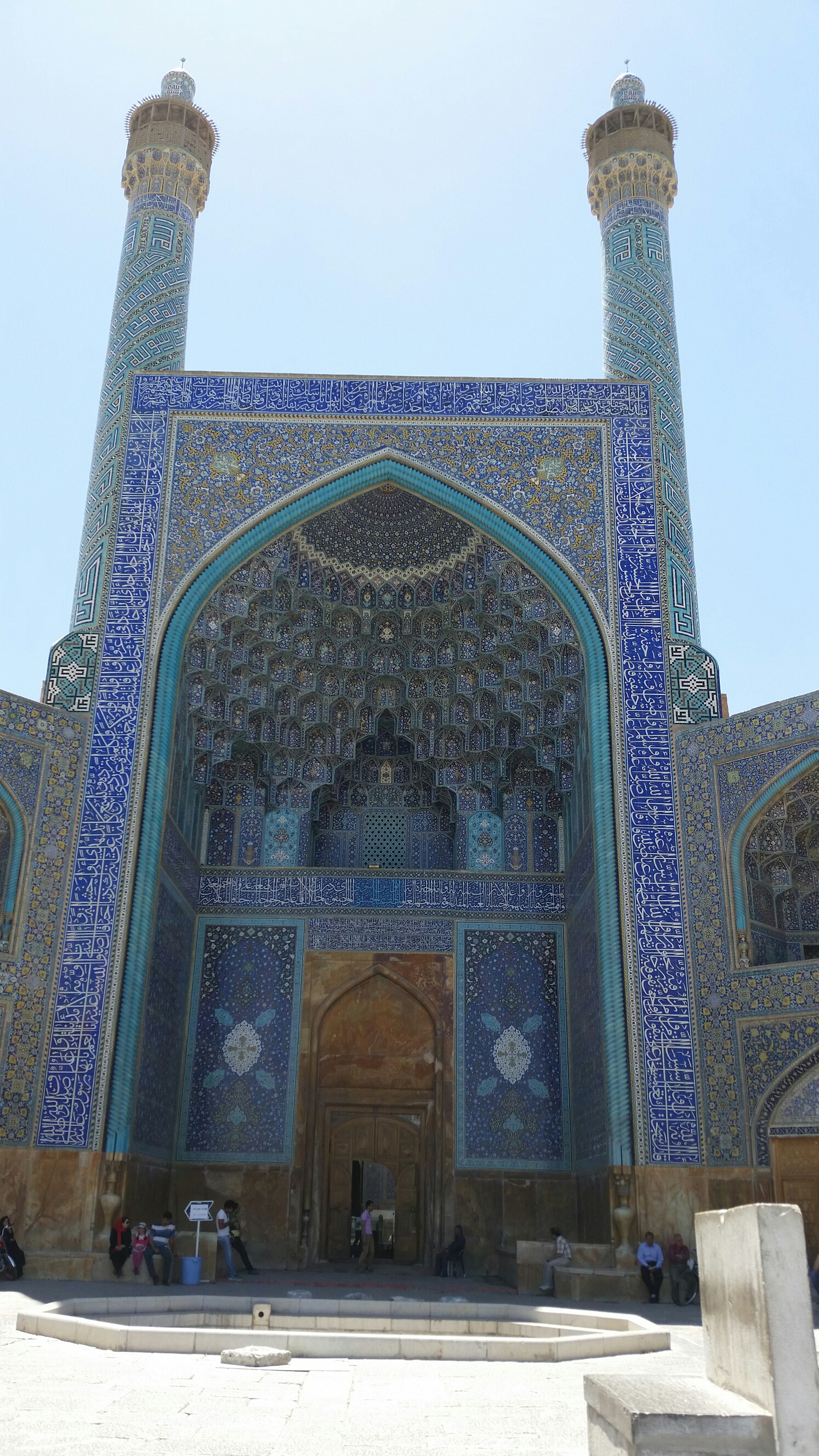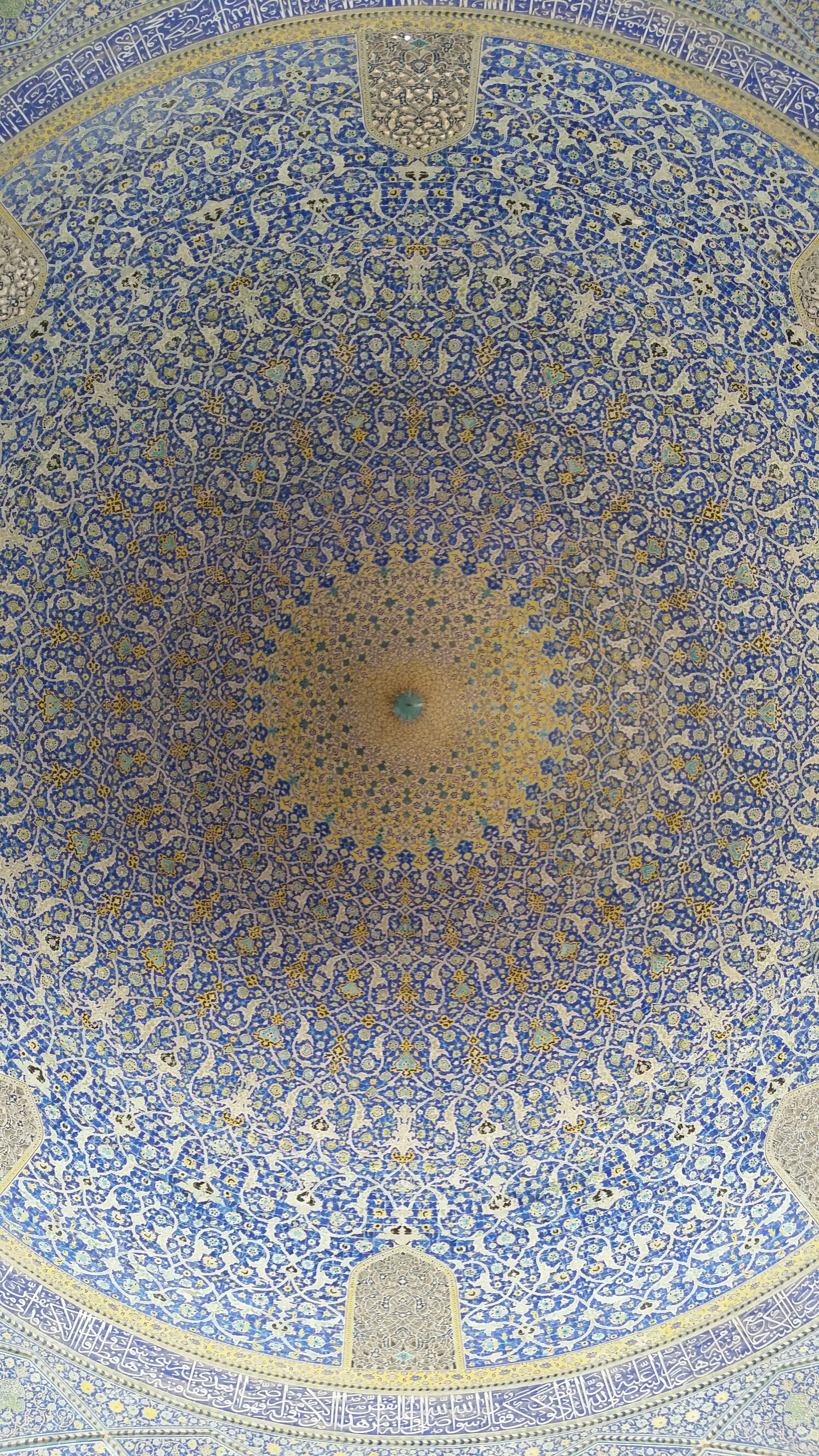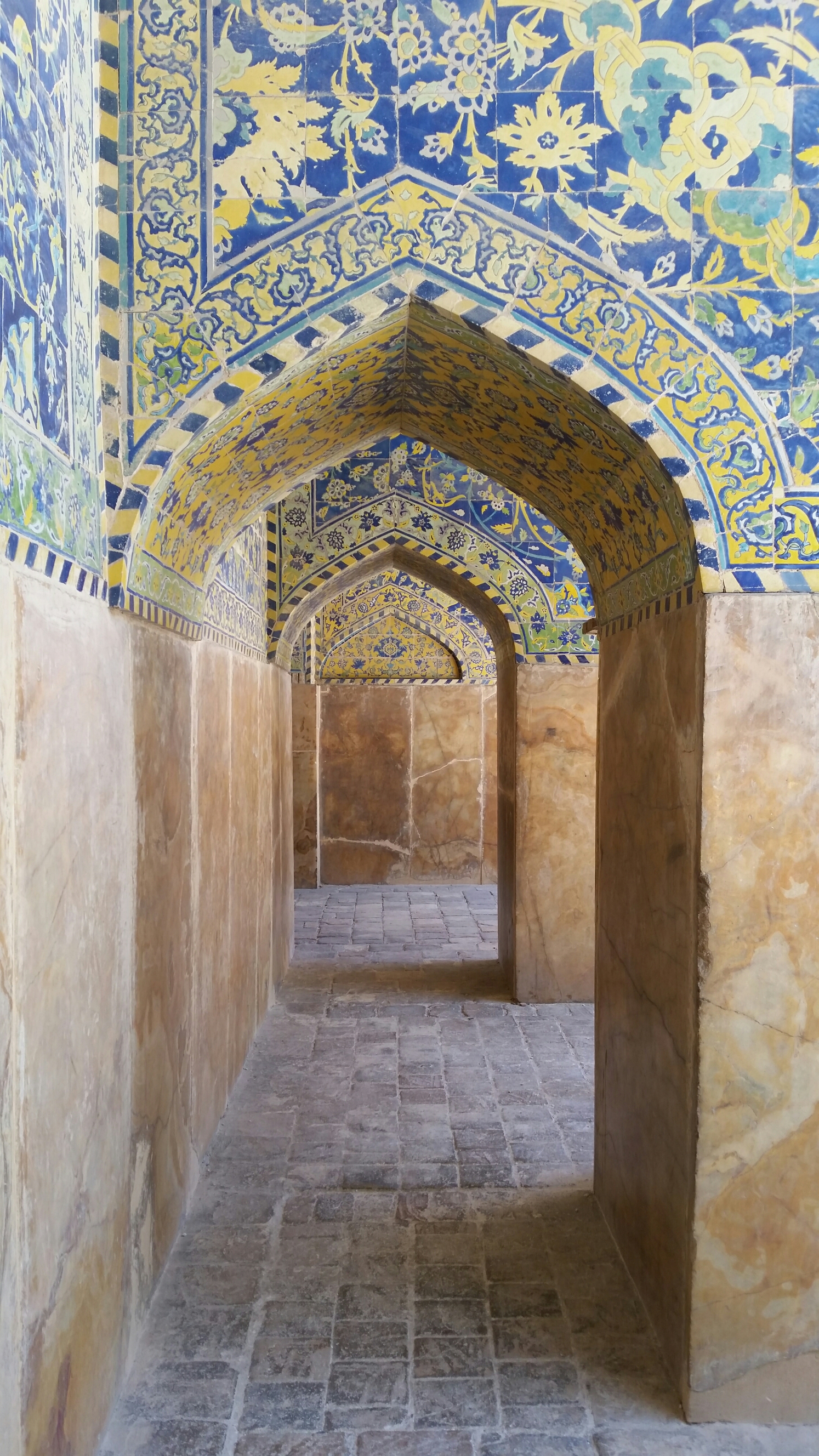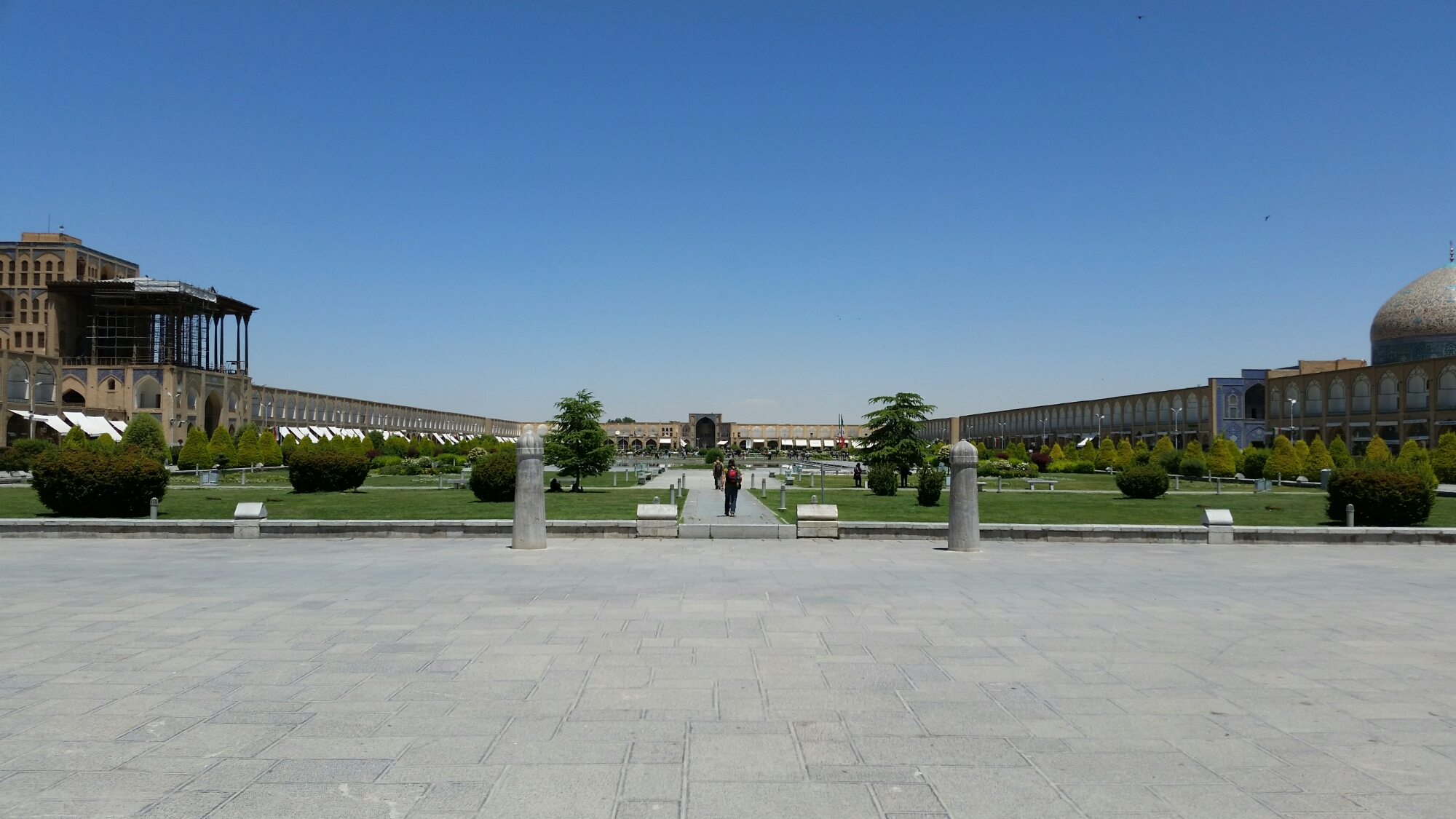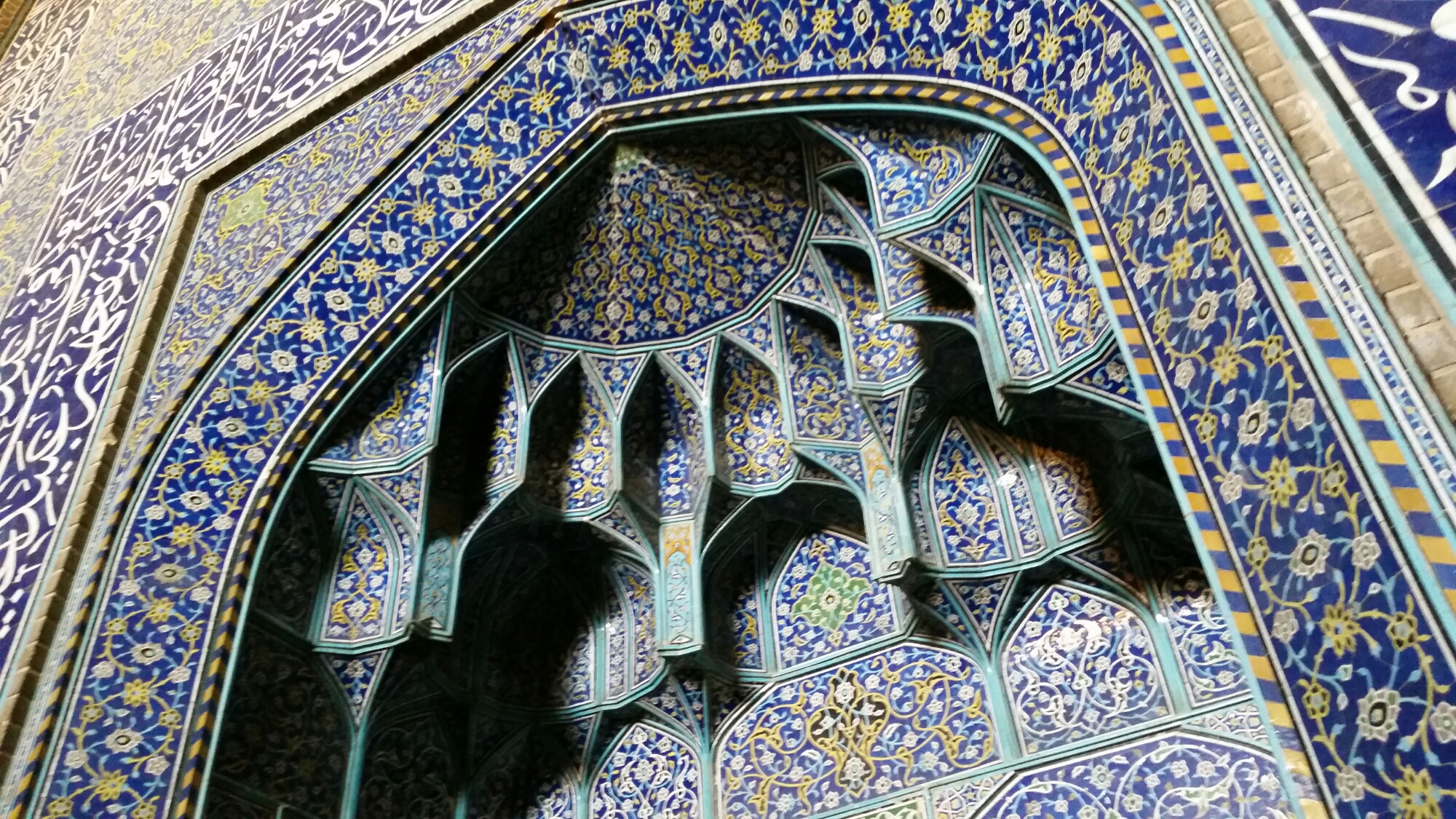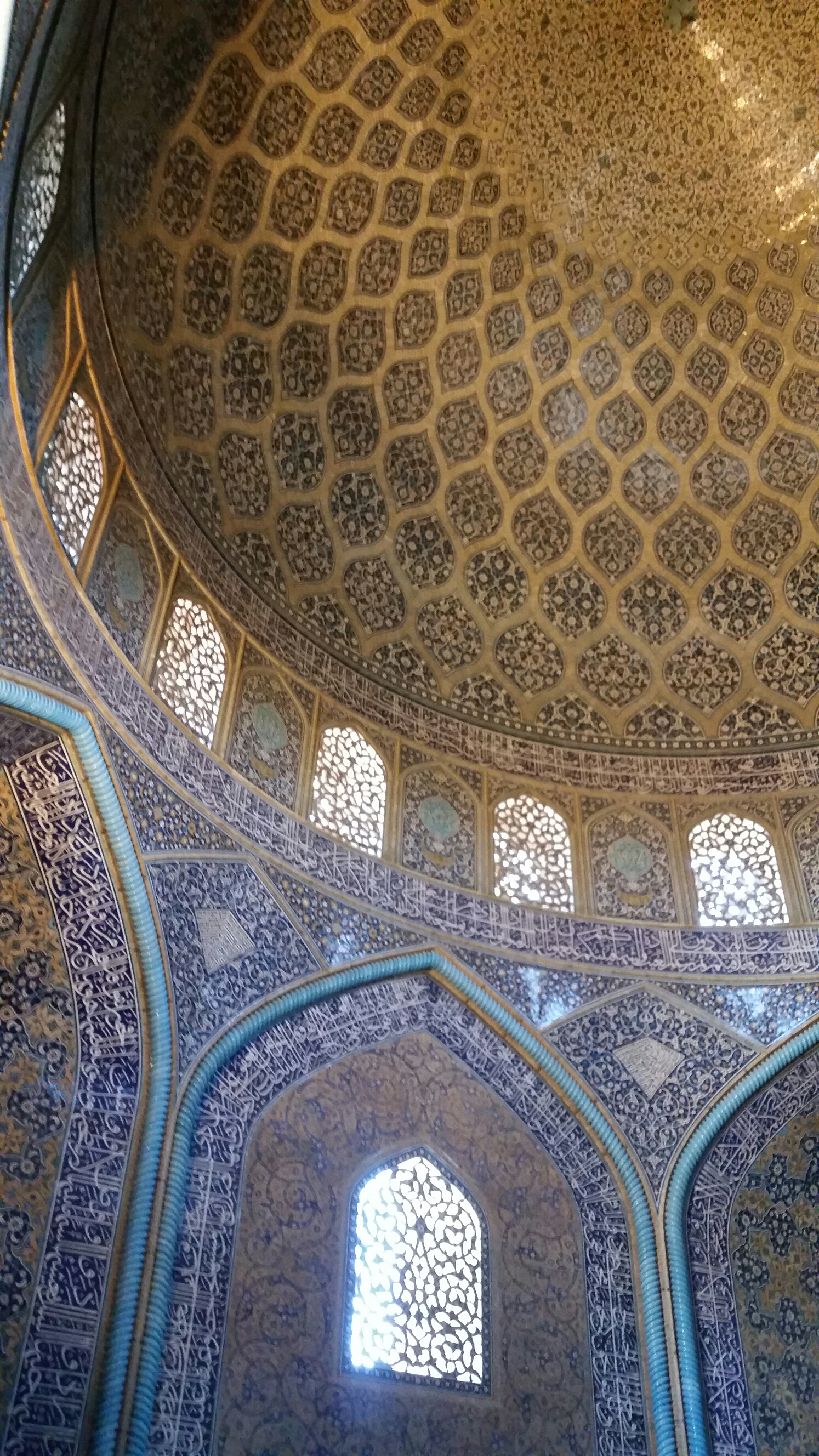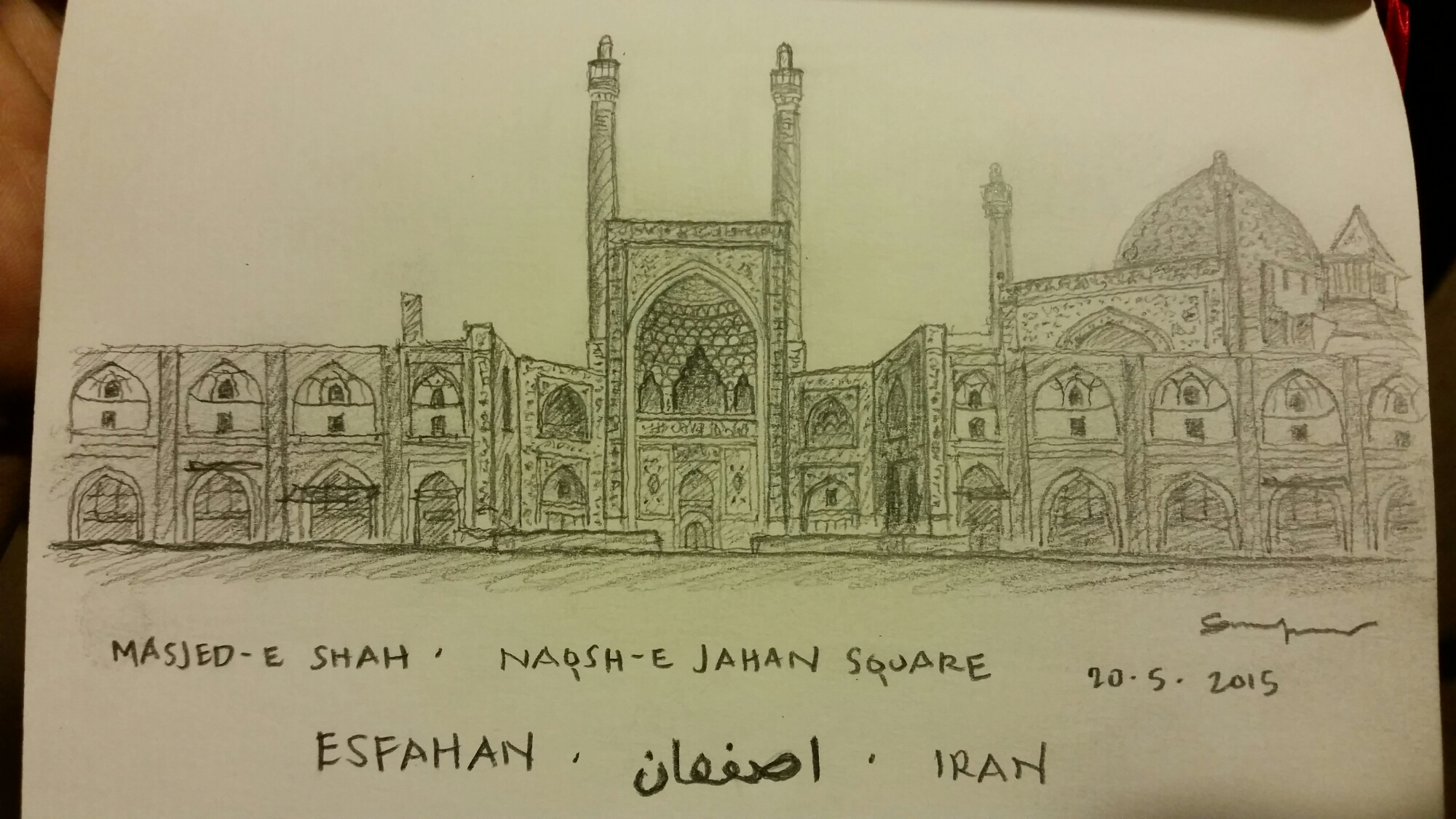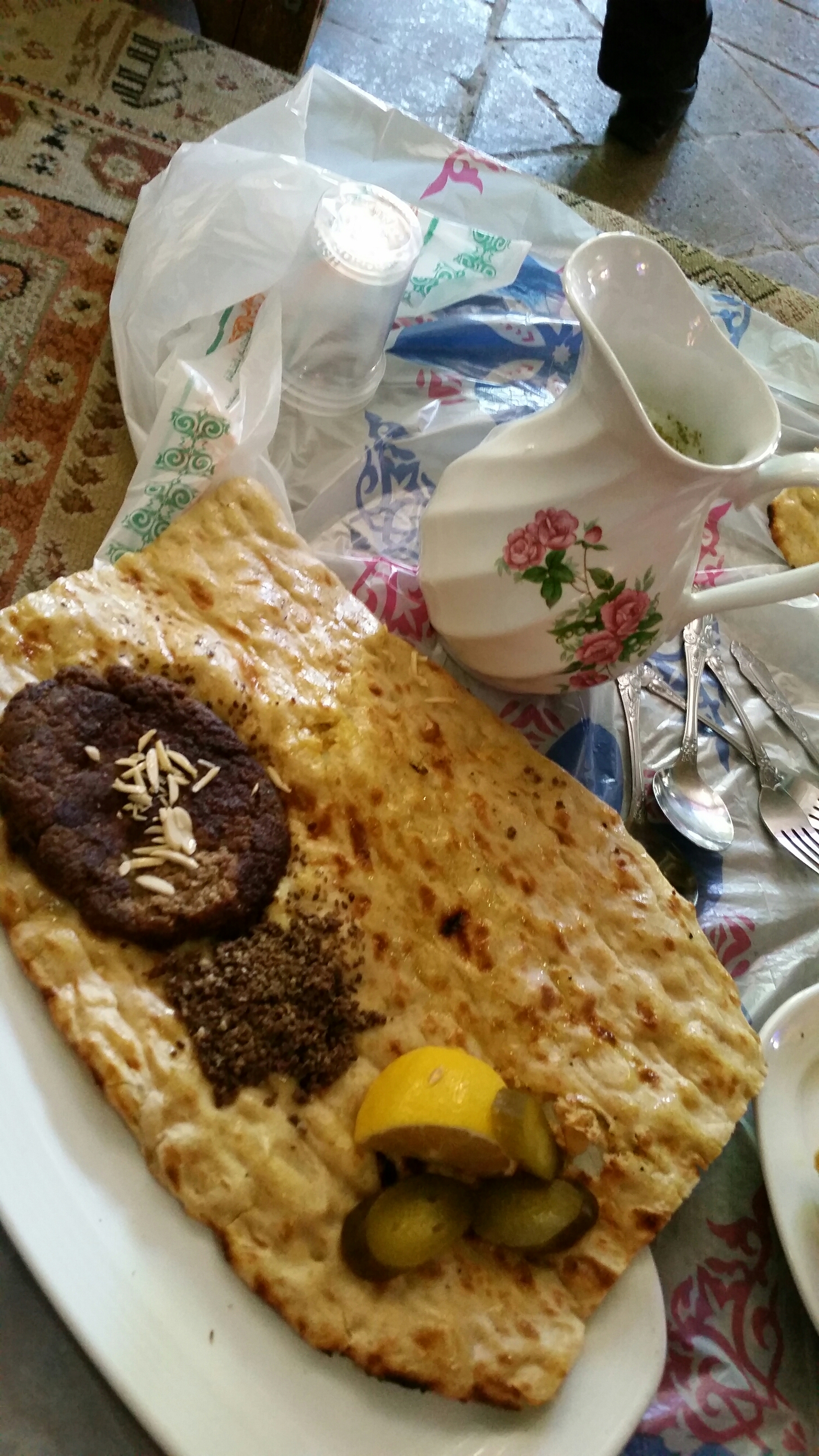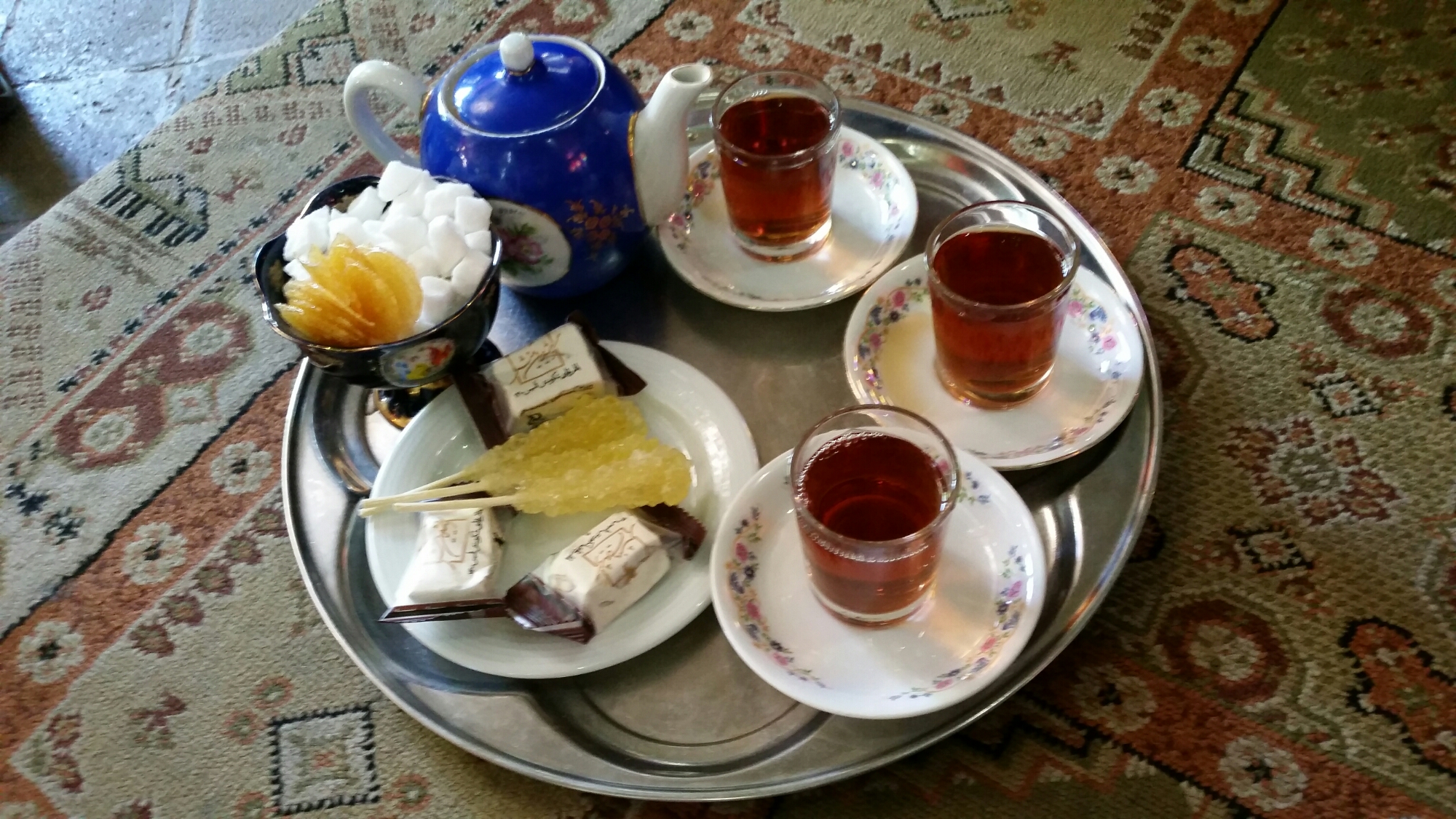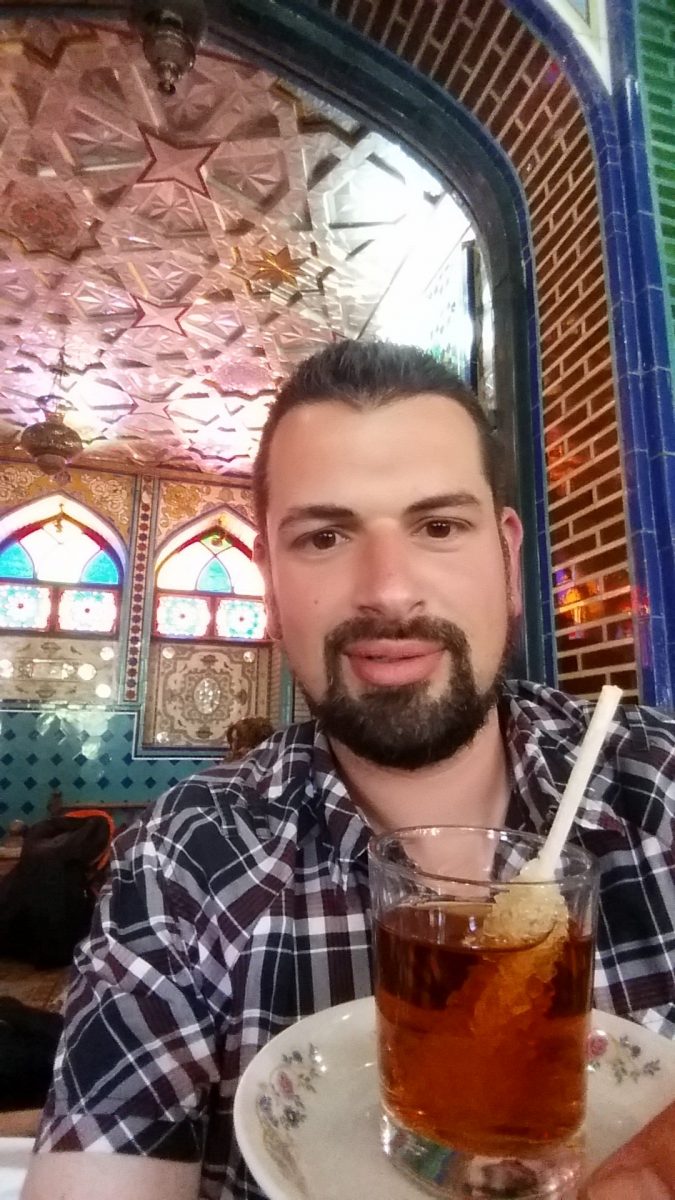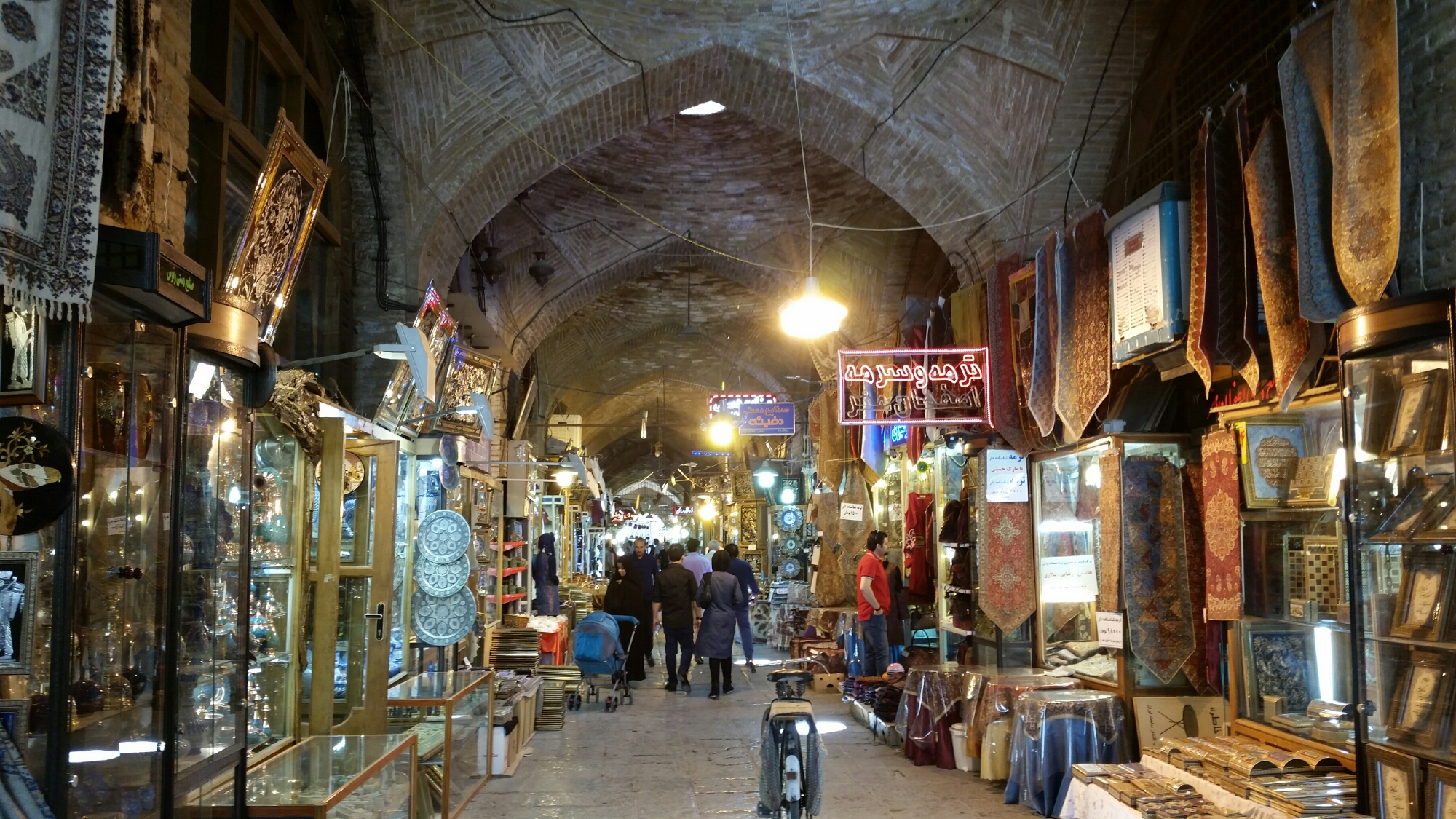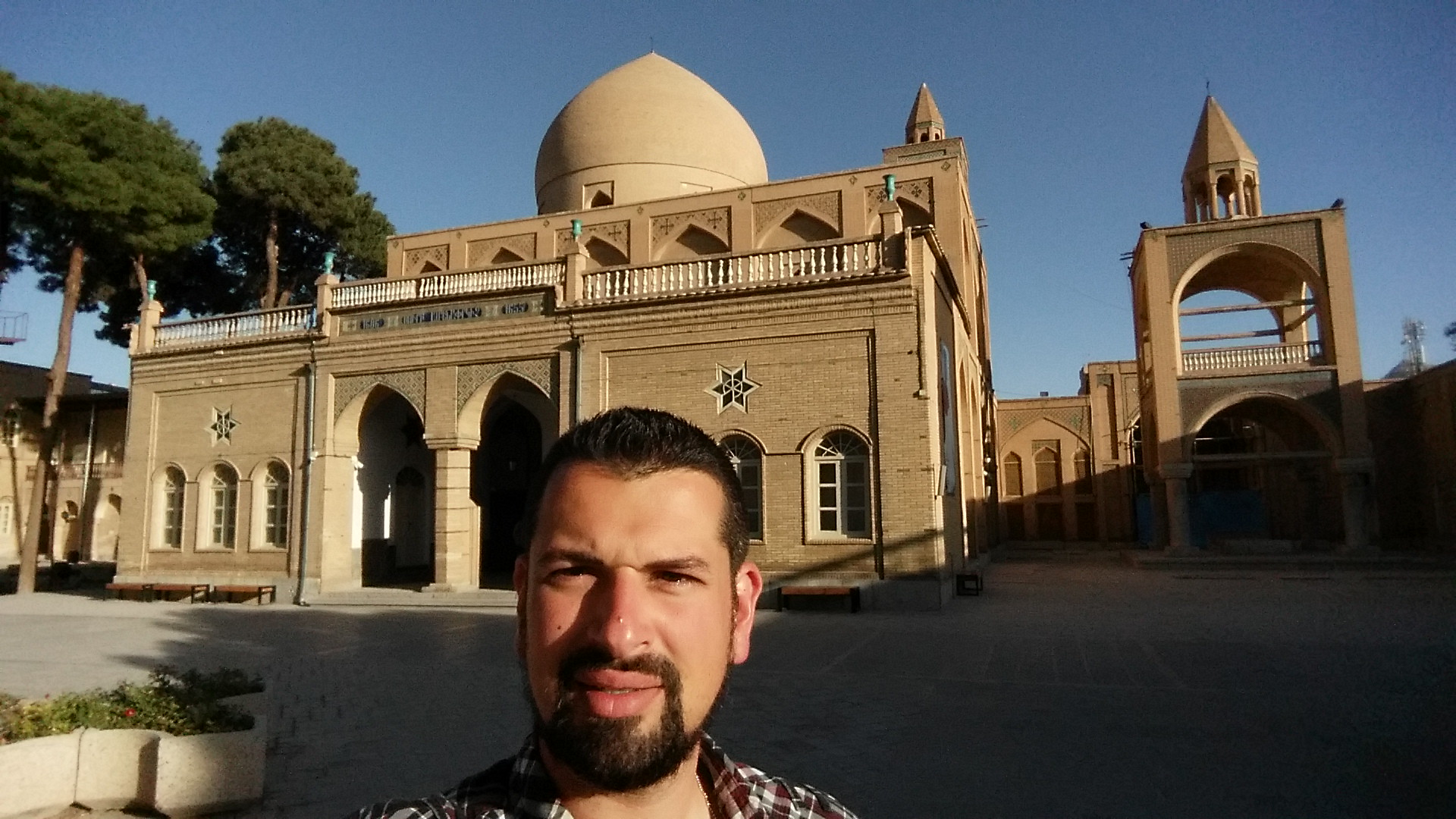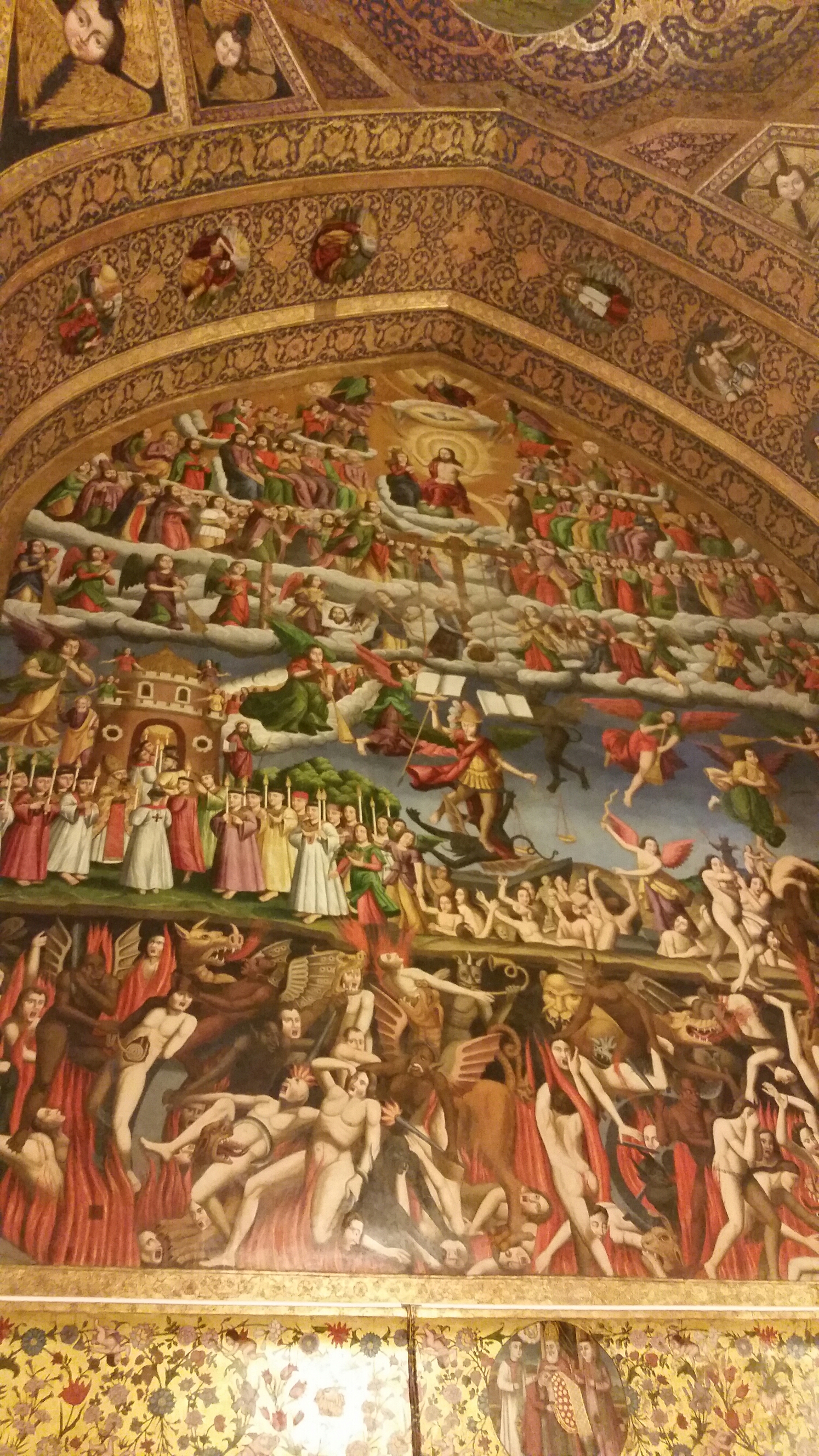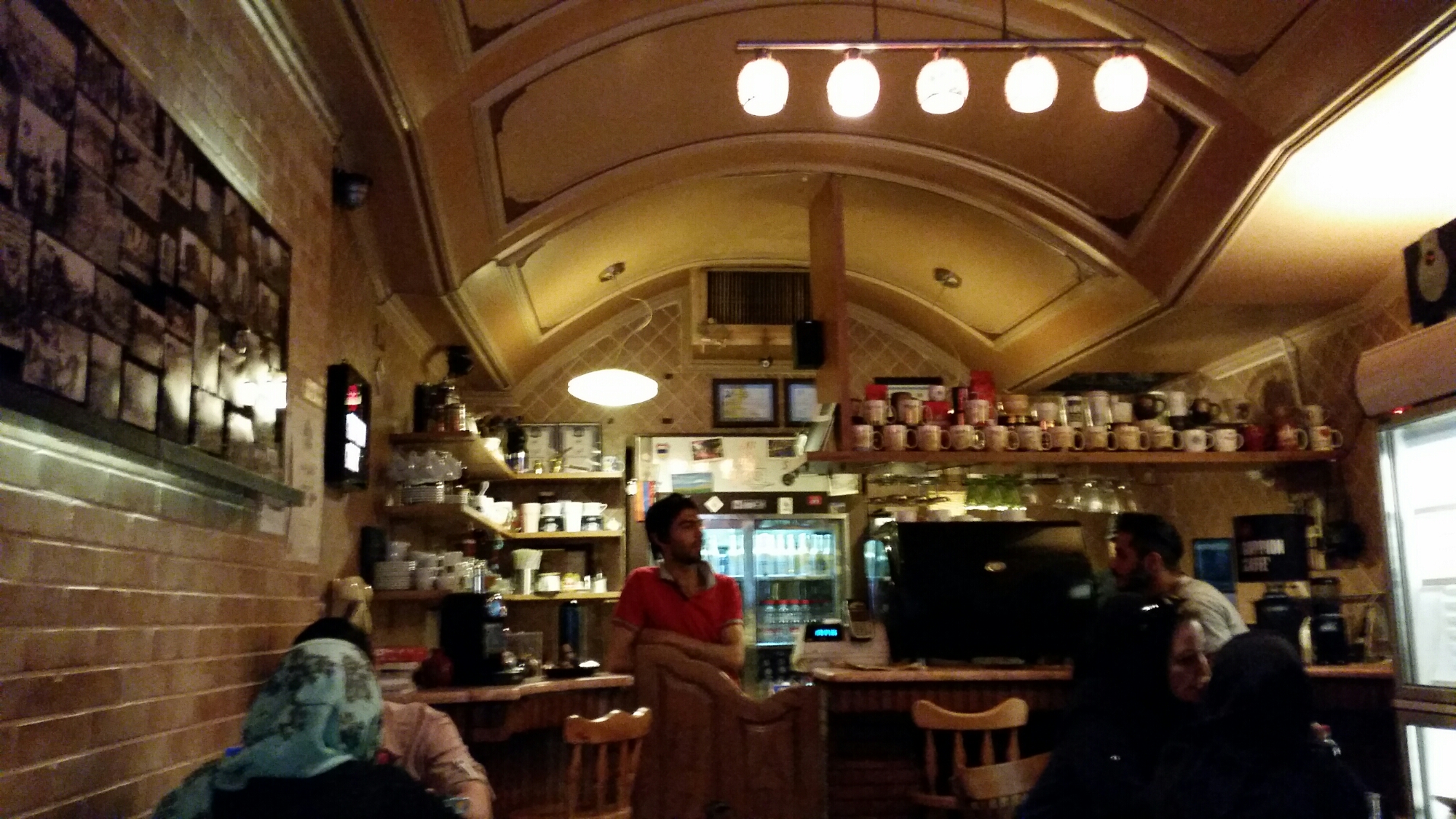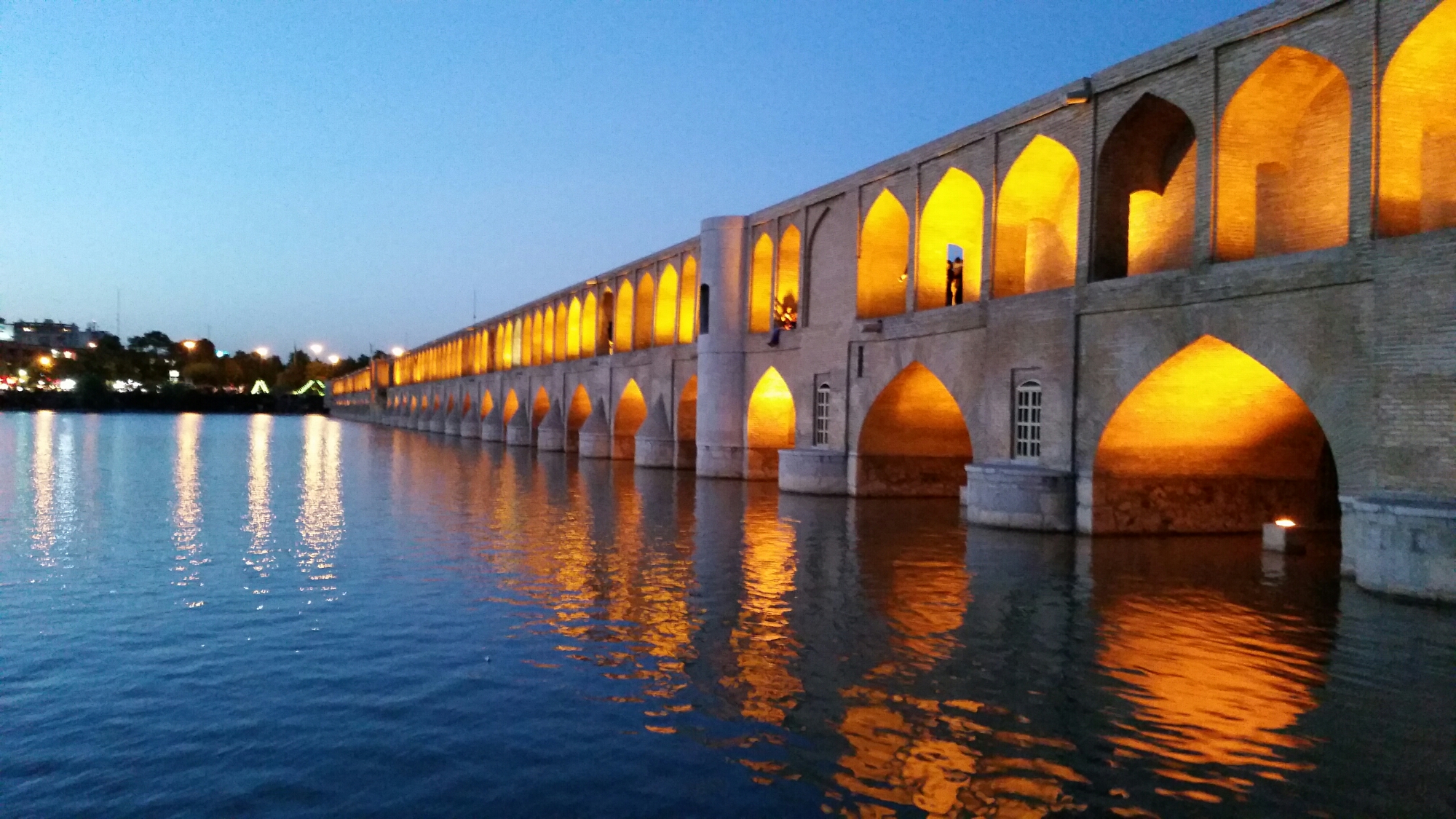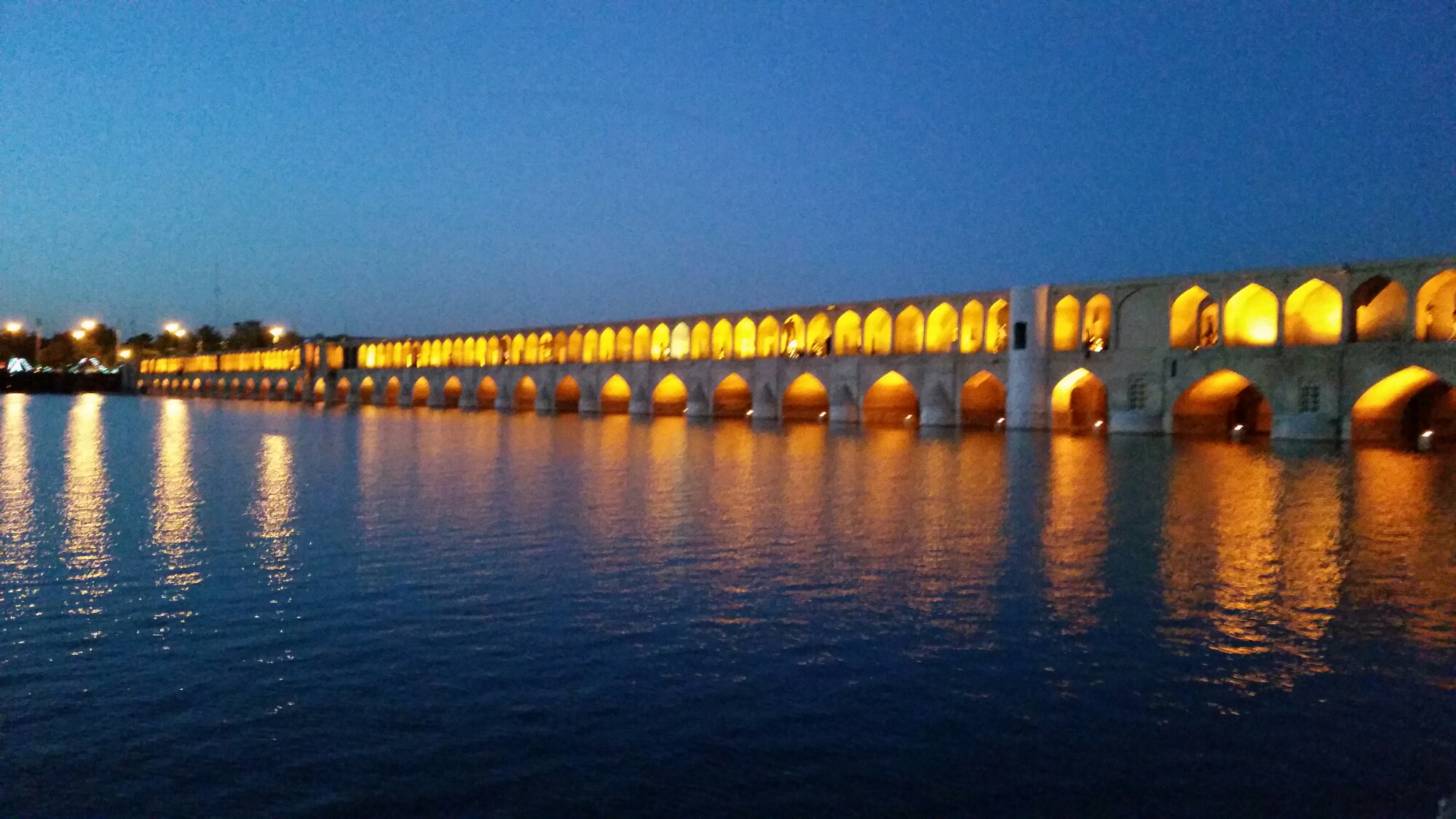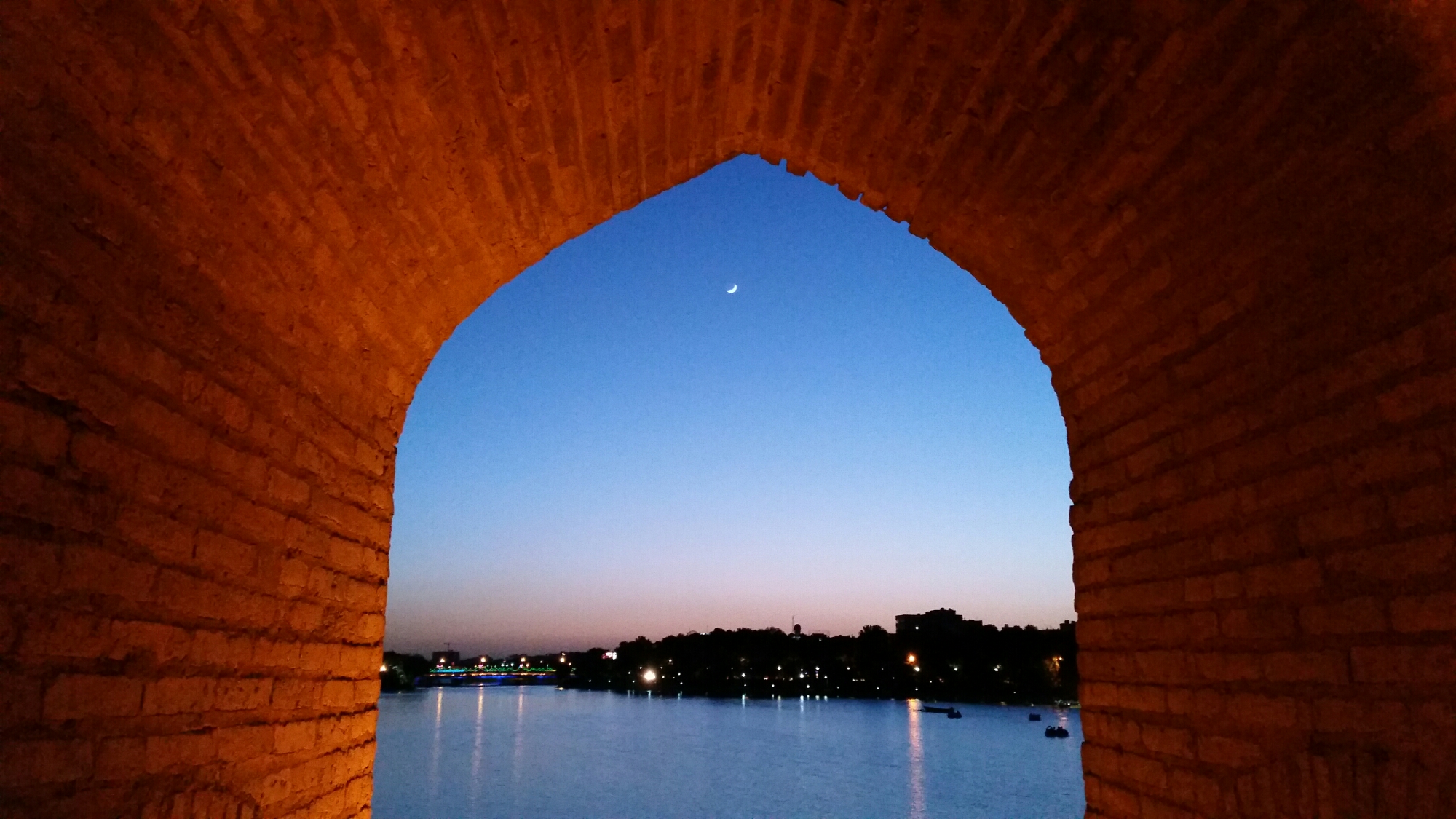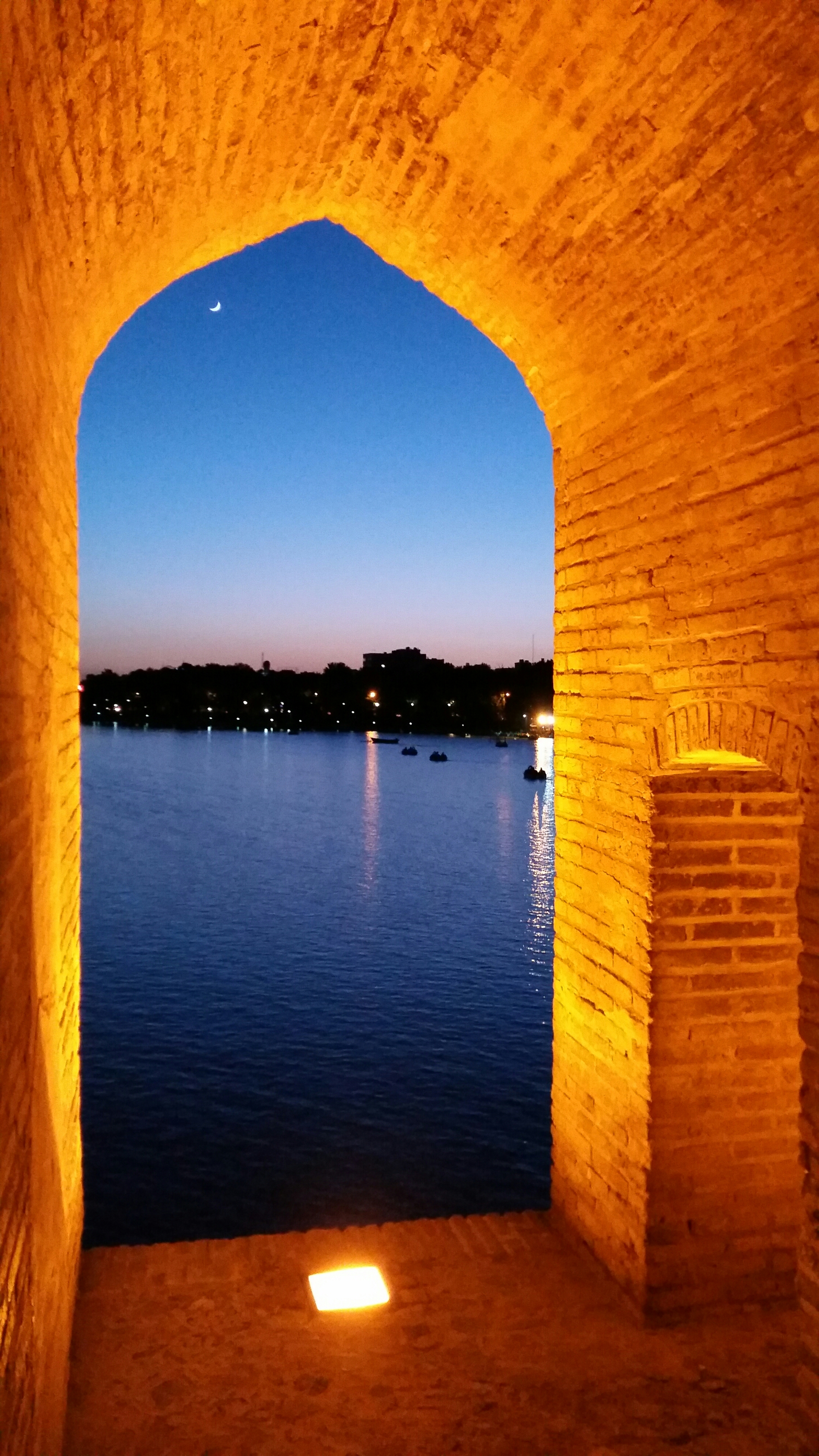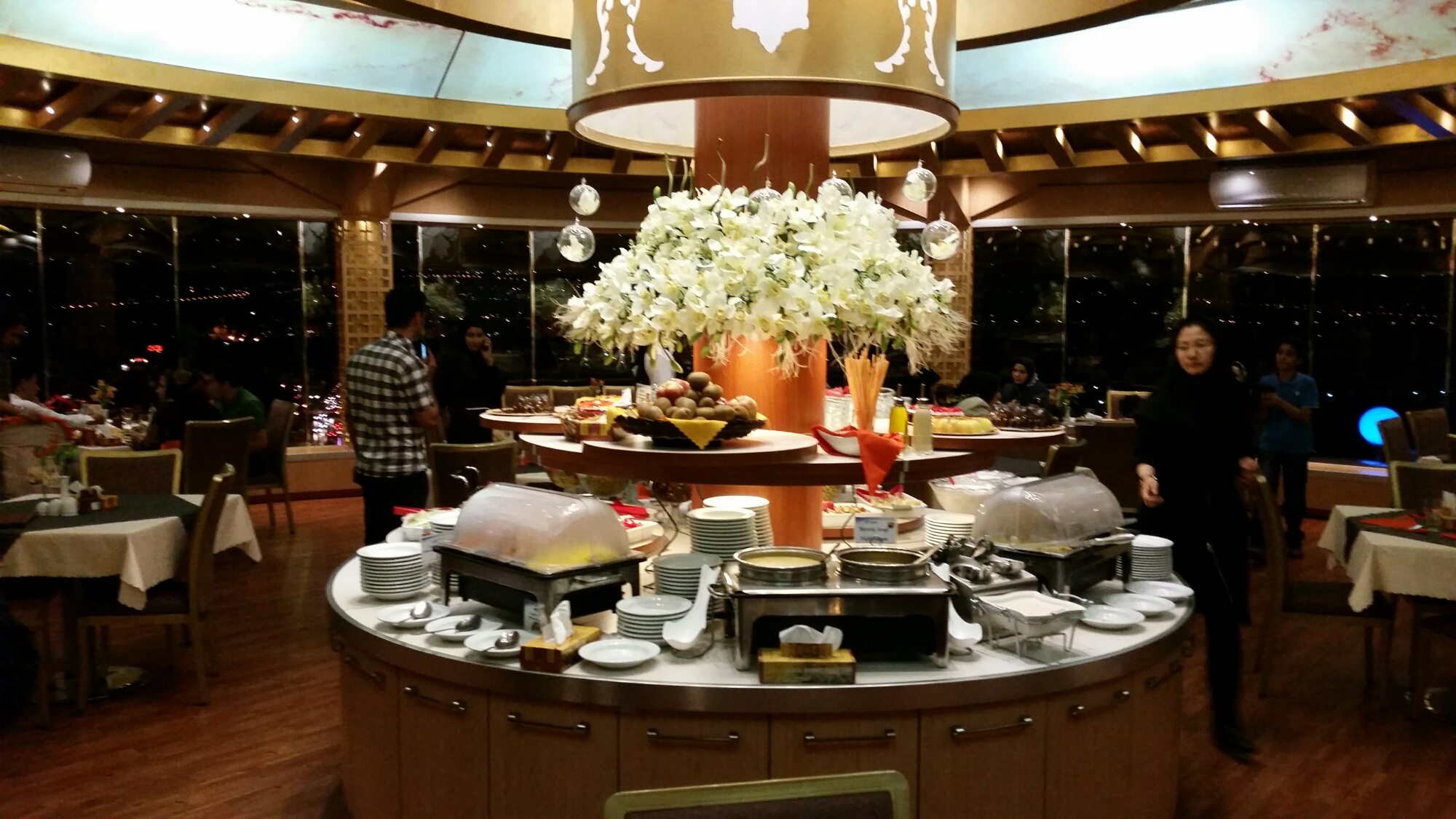 For more about Iran, visit the Ancient Persia journey page.
For more photos of Esfahan, check out these Galleries: Esfahan and Naqsh-e Jahan.